Bryson City Mountain Trip
We are home and unpacked from a beautiful weekend in Bryson City, NC! A few months ago, my sisters and I decided to book a mountain trip together. They live 1-2 hours from me, so time with them is not as frequent as I'd like. I'm close with both of my sisters and we always say how lucky we are to genuinely enjoy our family time. Luckily, our husbands get along just as well!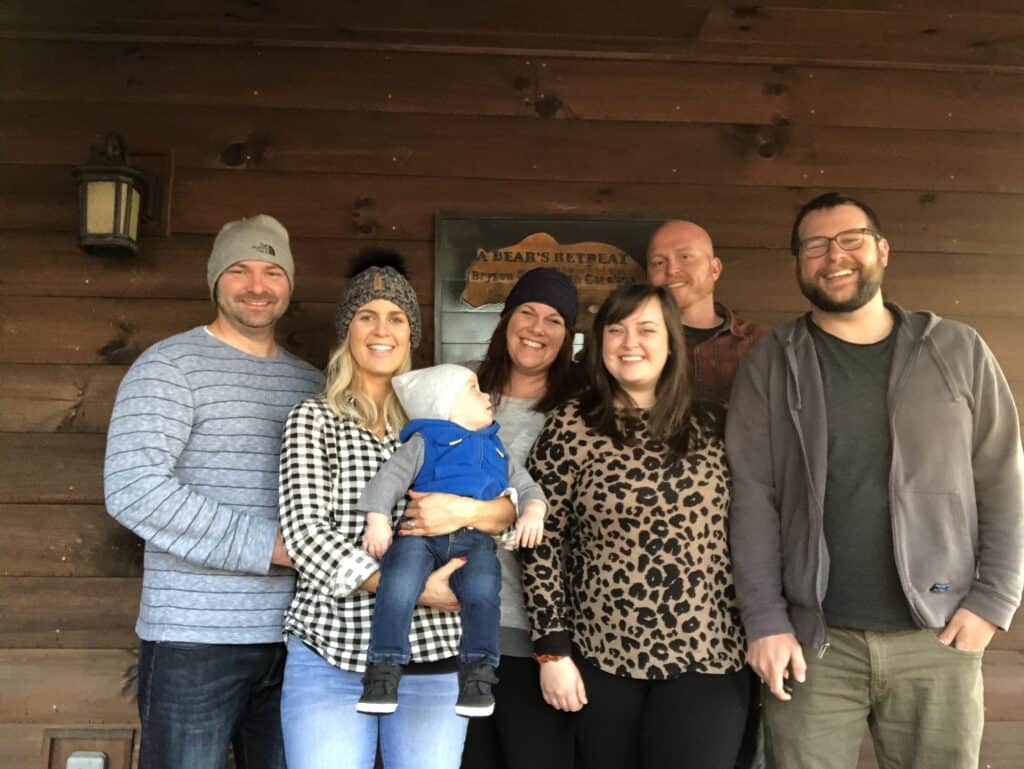 When searching for a location, all we cared about was the view. None of us have ever been to Bryson City before so it was exciting to visit a new place. It's three and half hours from Charlotte (when you stop for gas & coffee). That's a bit of a steep drive for us with Jacob, but we were really impressed with how well he did with the car ride. It probably helps that I always ride in the back seat to play, sing, read and feed him snacks. He did take a short nap which meant I got to read something besides a board book!
Joey booked the trip through his account and didn't check in on the updates… oops! When we put the address into GPS, it did not come up. We reached out to the owners on the way and they were so responsive with sending directions and all of the information we needed. Thank goodness because Jacob was kind of losing it by this point and my sisters were also lost. Come to find out, there were about 3 pages worth of very detailed directions about finding this house. I had to laugh when I saw that the email clearly stated that the address will not be in GPS and to be sure you arrive before dark, as there are no lights. That will be the last time I put my trust in Joey for checking travel updates lol.
The directions were very concise, but it was kind of crazy getting to this cabin. You basically drive 15 minutes through winding streets that take you to the very top of a mountain. We were so glad it was still light out! When we finally made it to the last turn and pulled into the driveway, we could not believe our eyes. It was truly the most incredible mountain view I have ever seen.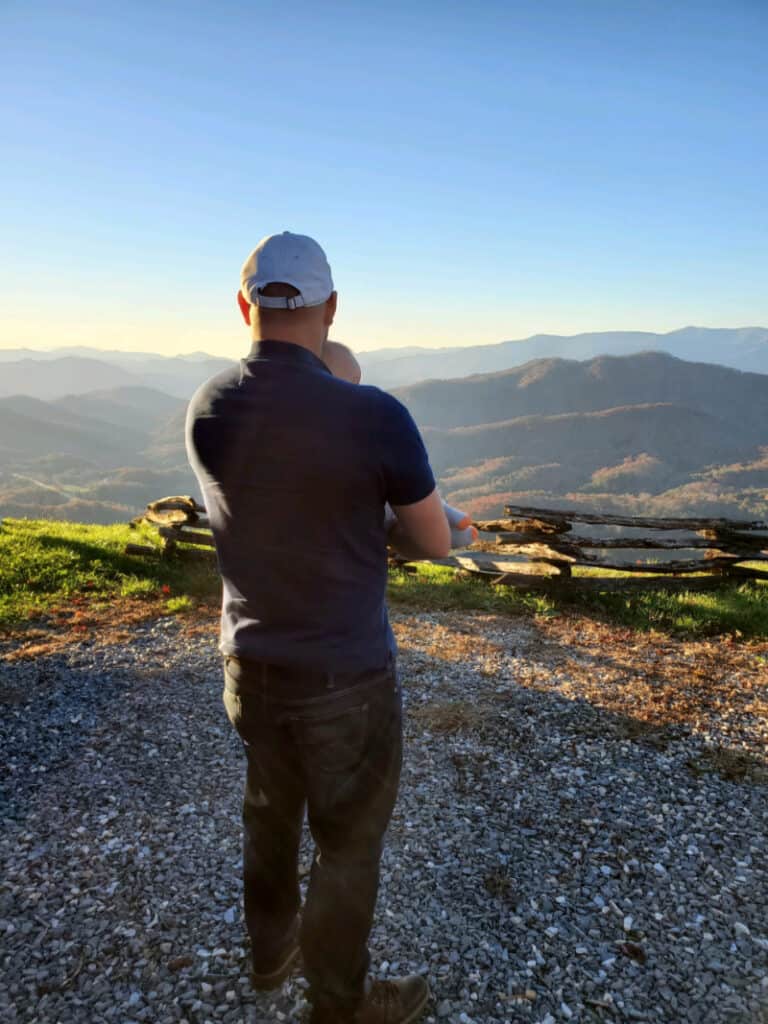 We were thrilled to find that this 5 star cabin ("A Bear's Retreat") lived up to the pictures and reviews… it was the perfect place! The cabin was spacious, clean and very well stocked with necessities. Everything about the decor was perfect for a mountain house. The older I get, the more excited I get about things like bear-themed salt and pepper shakers.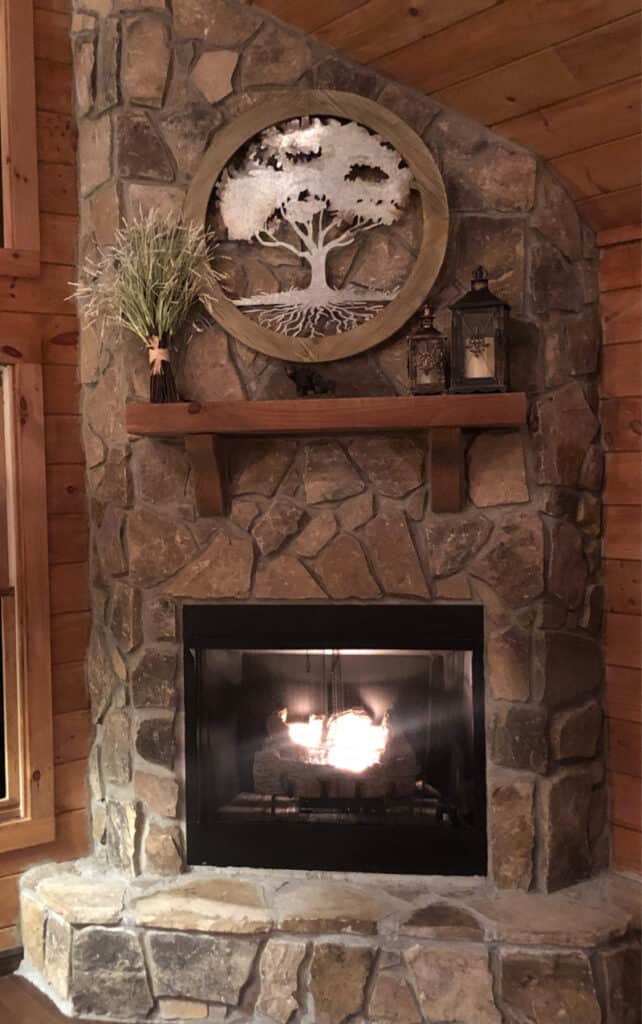 On top of all of that, the location absolutely surpassed our expectations. The cabin is located on Baines Mountain, which has an elevation of 3,514 feet. It was a clear weekend that allowed for amazing views of the Great Smoky Mountains. I am certain this place will pop up in my dreams. And if it doesn't, I will just keep looking at these pictures.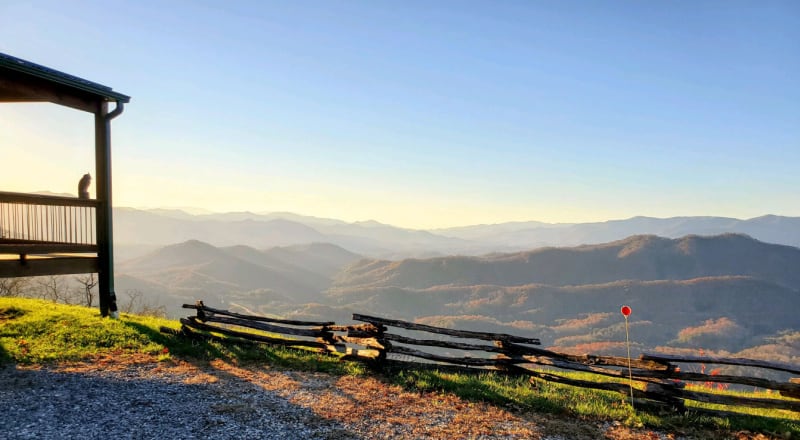 We planned out all of our meals prior to coming and had every single thing we needed. In case you didn't know, it gives me a lot of joy to be a Prepared Patty. My sisters fully embrace my Type A ways and quickly added to the excel spreadsheet I shared earlier in the week to make sure we had everything covered. We ate good.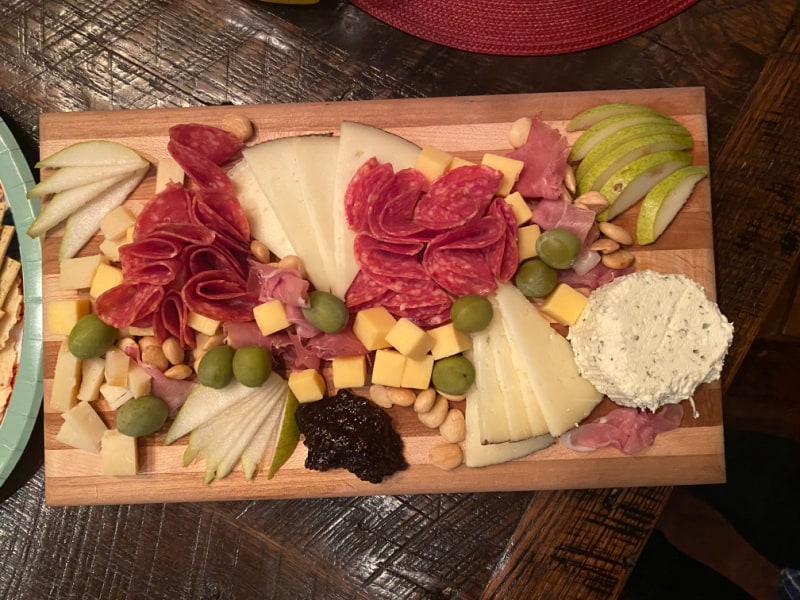 Friday night started off with a beautiful charcuterie board thanks to Stephanie. Naturally, we followed that up with pizza! Jacob went down very easy after all of the stimulation of a new place and we all stayed up way past bedtime. The boys played some pool and darts while I caught up with my sisters. It felt like such a treat to give conversation with them my undivided attention. As always, I laughed until I cried.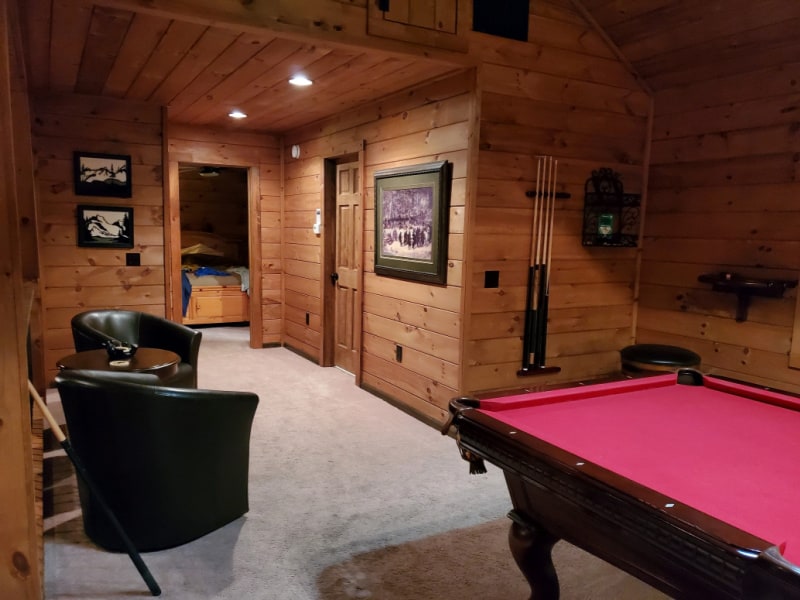 Jacob did great and slept until 7am- this is seriously unheard of for him. He typically gets up by 5am every day so that was a really nice surprise! We drank coffee on the balcony… I must add here that they had amazing rocking chairs and gliders to enjoy! Heather made the most delicious Belgian waffles and bacon for breakfast. When your sister is an amazing food blogger, you really luck out on vacation.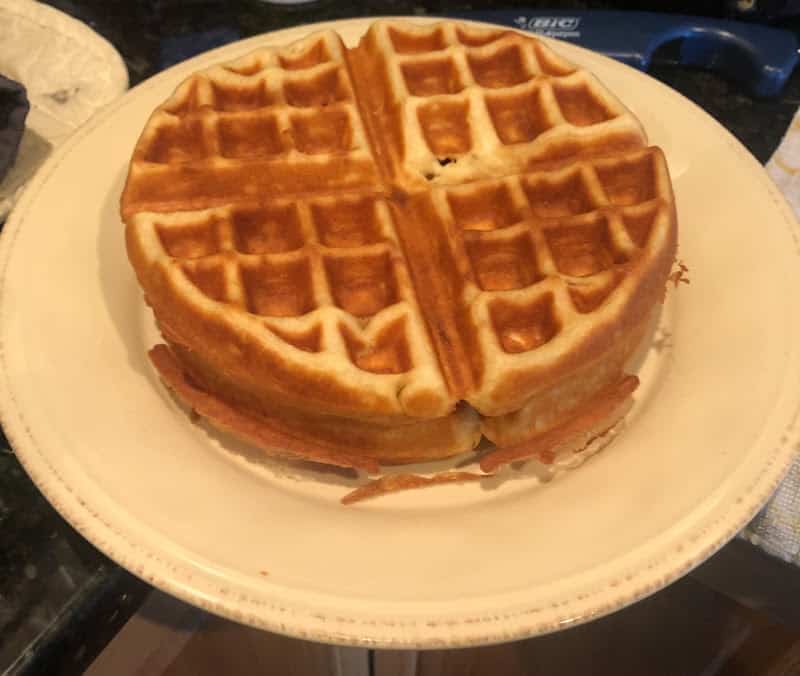 We decided to venture into town as our outing for the day. Bryson City is known as being quite the Christmas town and is also home to the famous Polar Express ride for little ones. Jacob is a bit young to appreciate it, but we really look forward to doing this with him in the future. Downtown was covered in Christmas decorations and I always love being in a town where you can actually see all of the mountains around you! Jacob enjoyed taking in all the scenery and I was happy to use our Ergo carrier for the third time ever lol. We stopped at the perfectly decorated Christmas cottage for a new ornament- a tradition we have when we travel.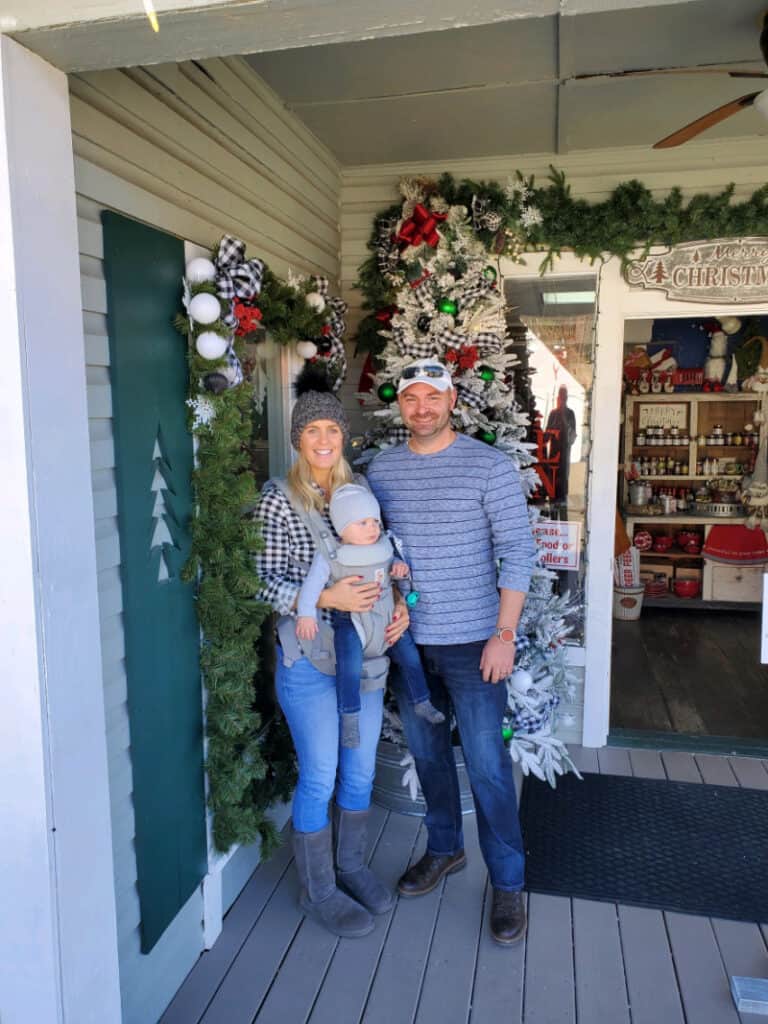 Then we went to Pop-n-Jacks in search of a delicious popcorn snack to bring back…. we all got something different and tasty. There were also a few adorable trains on display that we stopped by for pictures.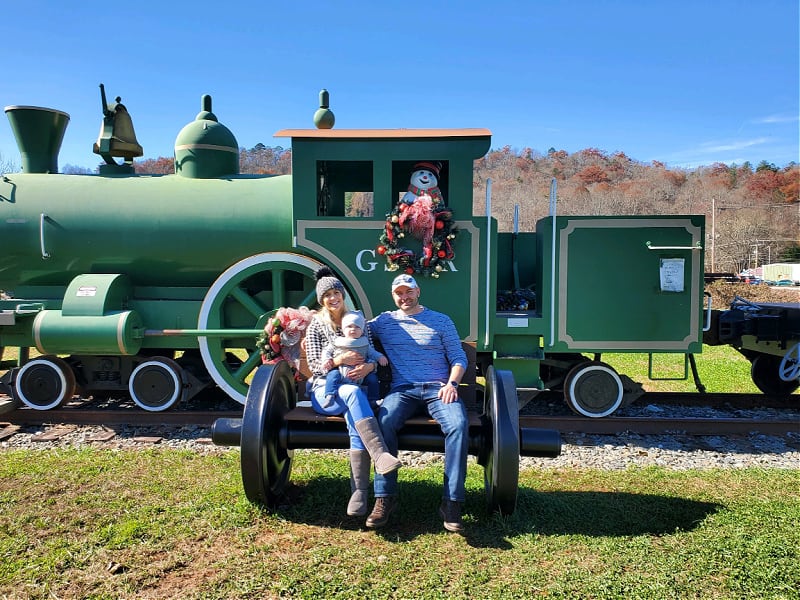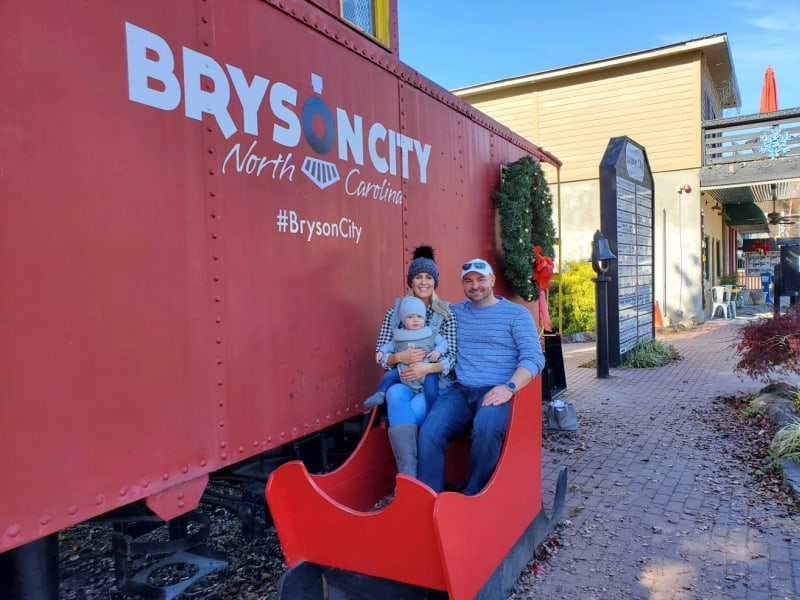 We wrapped up our quick downtown trip with a stop at Mountain Perks where I got a delicious latte… I just love local coffee shops! In non-COVID times, there were many other places I would love to go back and explore.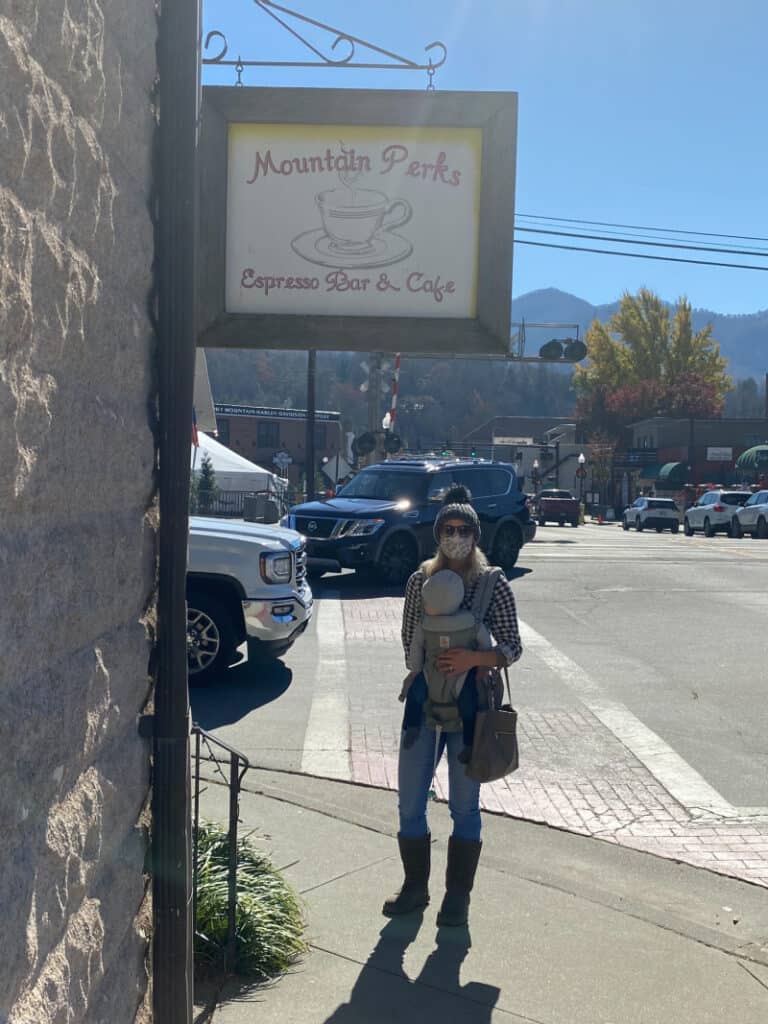 That afternoon, Stephanie and Joey made a tasty lunch for everyone- grilled cheese and tomato soup… yum!! Then Jacob surprised me with one of his best naps he has had in months! Normally his naps are A. nonexisent, B. very short or C. only on Mommy. He slept for about an hour and a half which allowed me some peaceful time on this hammock- can you even believe this is real?! It was the most relaxing moment of 2020 for me.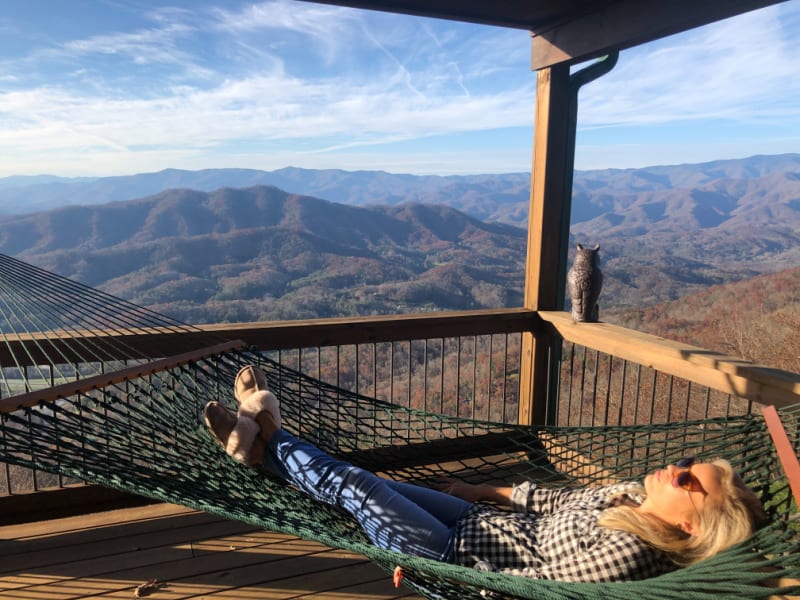 Before sunset, we got a fire going for s'mores! Of course, even the fire pit was located with a beautiful mountain view. The boys had searched for the perfect marshmallow roasting sticks and the s'mores were a hit. I was busy feeding Jacob and kind of missed out on some of this fun, but the smell of a real fire was amazing!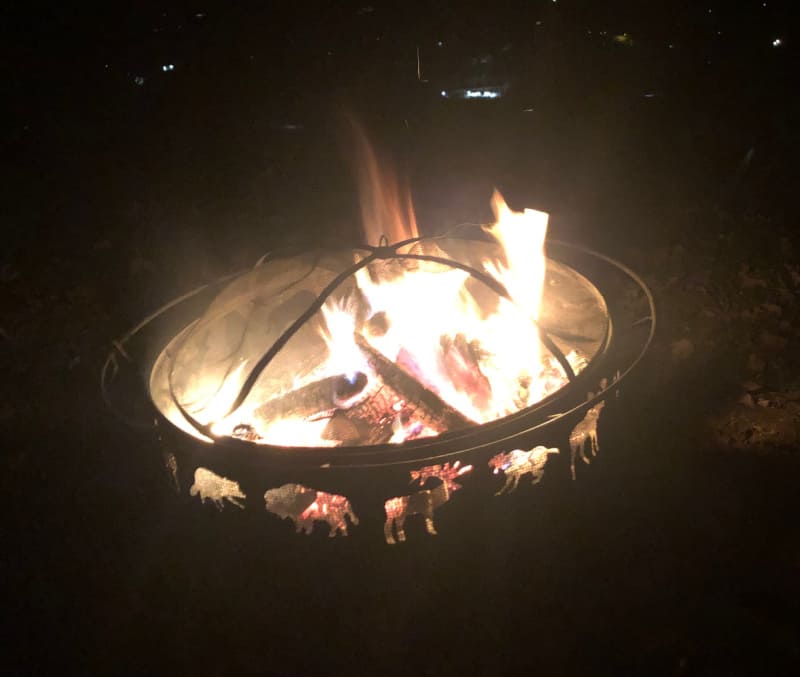 We had chicken pot pie, salad, and pumpkin pie for dinner. Basically, we had Thanksgiving this weekend! Jacob got lots of play time with his aunts… story time, throwing bear coasters, and playing with some of the toys we brought along. I just love seeing him with family! We enjoyed the most incredible sunset… it honestly put beach sunsets to shame. We were in awe of the sky for a solid 15 minutes.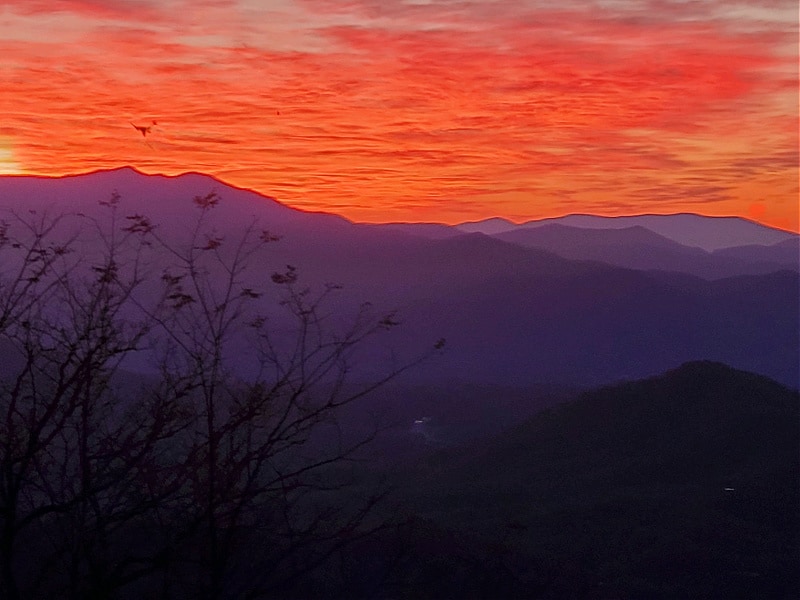 It was an earlier night for all of us since we knew we'd be leaving by 10am, but I so enjoyed having some more time to chat with my sisters. Jacob had another good night of sleep (again, moving to the mountains ASAP).
Sunday was an early morning for us thanks to a great night of sleep. It started off with some more delicious coffee as we enjoyed the mountain views one last time. Sausage balls, biscuits, and pumpkin muffins were snacked on as we slowly packed up. It amazes me how much we have to pack for a quick weekend away, but we truly used everything we brought. That's just life with a baby!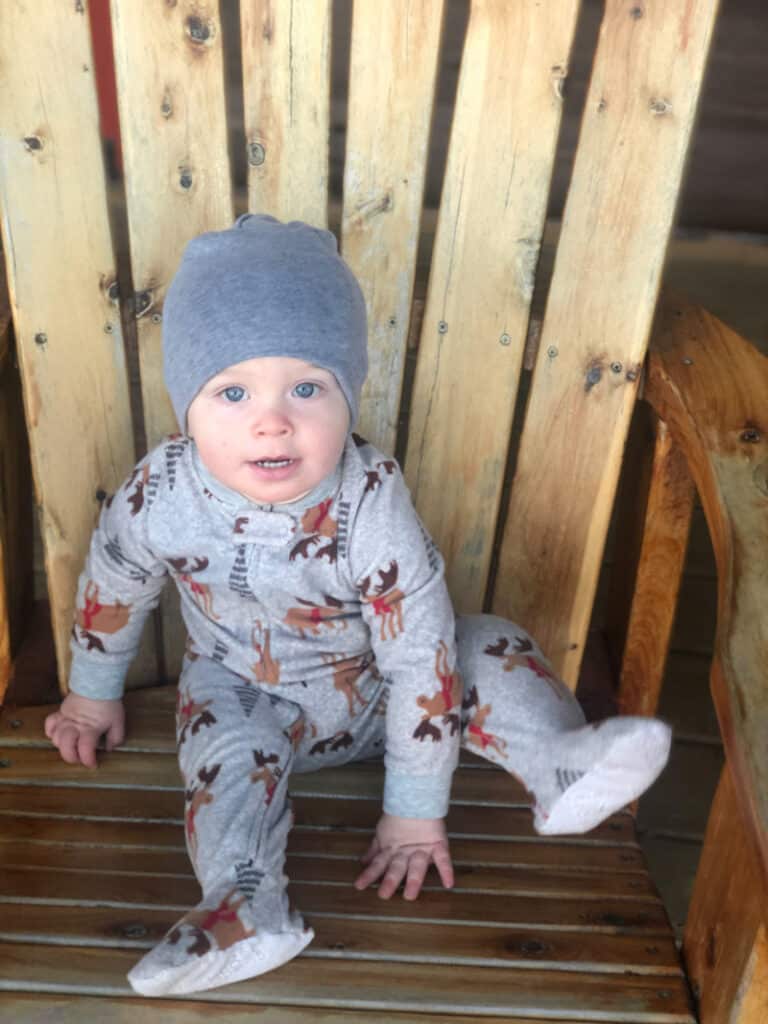 Saying goodbye was hard (especially since we won't be spending Thanksgiving with my family this year), but we will have another sister gathering soon! This weekend was absolutely perfect and made me forget how crazy 2020 has been. Aside from wearing a mask around town, life really felt normal. We all decided this cabin will be a new tradition and I already can't wait for next year!
---
---