Beauty Finds 1
Trying new makeup and skincare products has become my favorite 2020 indulgence. I've completely lost interest in clothes shopping this year (unless it's yoga pants) and Instagram influencers have me swiping up for all the beauty products. Sometimes I get something that wasn't worth the hype, but these are a few recent finds I've tried that I'm loving…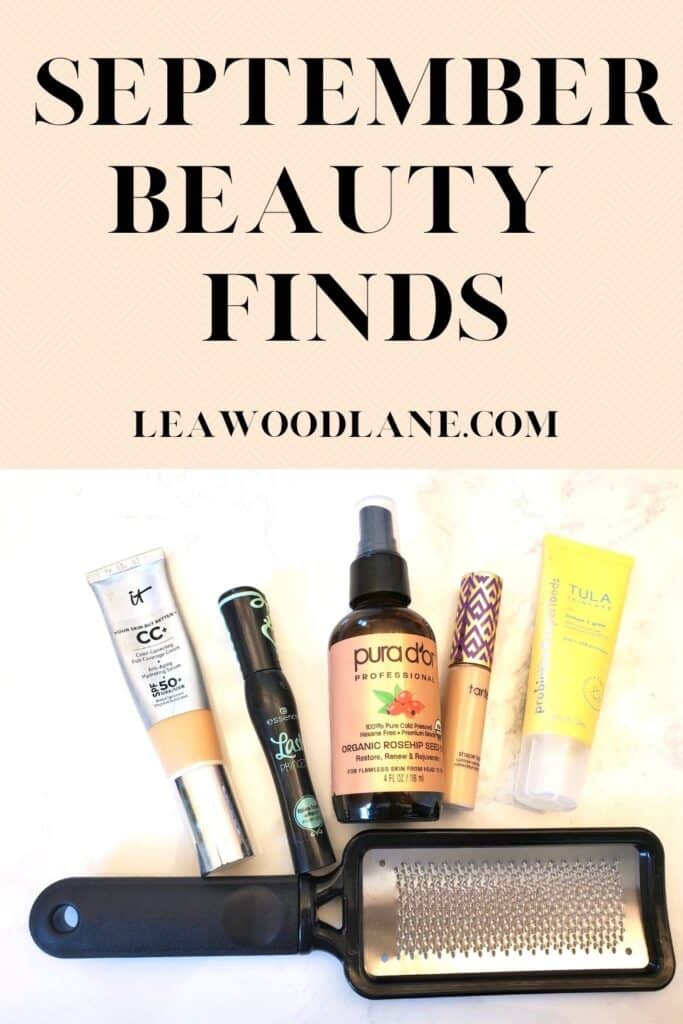 1. I have blonde eyelashes and mascara is 100% necessary. This mascara is amazing and is $4.99 on amazon. It doesn't clump and is just as good as any expensive brand I've tried.
2. The older I get, the more important it is to me to cover my face in SPF on a daily basis. I wanted to find something that was lightweight and didn't leave behind a white sheen. This moisturizer is perfect for everyday and seriously makes your skin glow with an SPF30.
3. I have tried so many under eye concealers! This one is absolutely the best ever. It makes me look like I slept through the night (even though I haven't in 11 months). Tarte has been doing some crazy sales- a few weeks ago I got 4 for $35!
4. Foundation has never been my thing because it feels too heavy, but my skin needs more help these days. This CC cream completely evens out your skin and has SPF50. It's a bit more than I like to spend on makeup, but a little goes a long way and it's totally worth it.
5. I haven't had a pedicure since the Pandemic broke. Life has gone on, but my feet needed some TLC. This foot file will make you feel like you actually made it to the salon.
6. I started using Rosehip oil a few years ago as an evening moisturizer. It's really soothing and gives your skin a nice glow. I wouldn't put it on before makeup, but it's great to use at night. This one is organic and I recently found it on amazon for $14.99.
I'll keep you posted as I find new beauty products I love!
---
---