A Word on Morning Routines
Do you have a morning routine?
I don't think I ever knew how trendy it was to have one. I used to follow my routine by the minute…up by 4:30am, workout at 5am, showered & out of the house by 6:40am and off to work.
Today it seems like a lot of people are journaling their gratitude, reading and getting their workout done before the sun comes up. A great way to start the day?! Yes! A realistic approach for everyone? Nope!
Now believe me… I love and thrive off of a good routine. And if you are crushing your mornings right now, I love to see it!!
But there are two very good reasons that a morning routine may not be for you….
*You are a night owl. To be clear, this is not me… I can't stand doing anything productive in the evenings. Especially when it comes to my workouts. But some people stay up late and this is when they get all the things done! There's nothing wrong with that. If you are capable of being productive past 9pm, I'm clapping for you… in my sleep.
*Your life is going through a season of change…. AKA you had a baby.
I tried so hard to get back to my morning routine after having Jacob. But adding in a pump session and some baby snuggles before heading out the door just didn't work for me. A girl can only do so much before 7am. And you know what matters more than anything when you're a new mom?! SLEEP! I was so out of touch in thinking I could return to my old ways so quickly.
Jacob is 19 months now and I am at home… I still do not have my morning routine back. I can probably count on one hand the number of times I've been able to wake up, crush a workout and get a shower while Jacob is still sleeping. Today he woke up at 5am… on his best days he stays in bed until 6:15. It's unpredictable and I just roll with it.
This past year and a half, I have learned that slow mornings can be amazing too. There's nothing better than morning snuggles full of Jacob's giggles. Reading with him. Making pancakes. Singing songs. These are simple pleasures that I'm grateful to have and one day I will long to have back. I've got my whole life to crush a morning routine. For now, I'm embracing the season I'm in.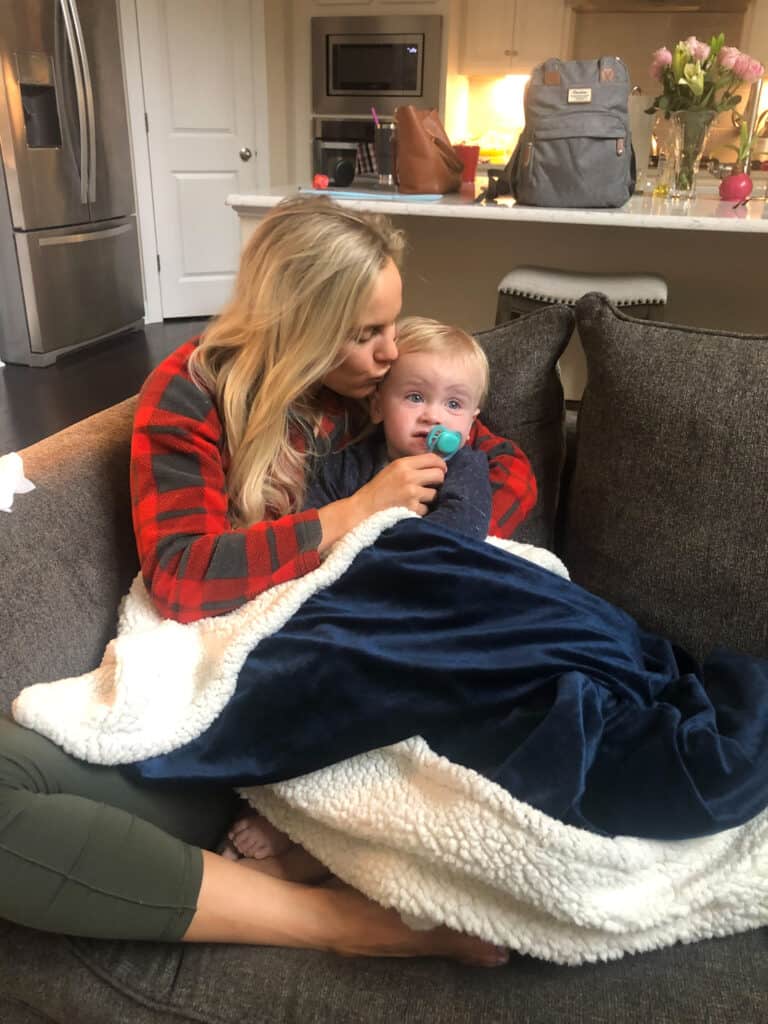 ---
---