Beauty Finds 2
Well we are almost one year into this pandemic life and I have to say that beauty products are still the only thing I genuinely enjoy buying! Here is a a quick review of some things I've tried and loved over the past few months.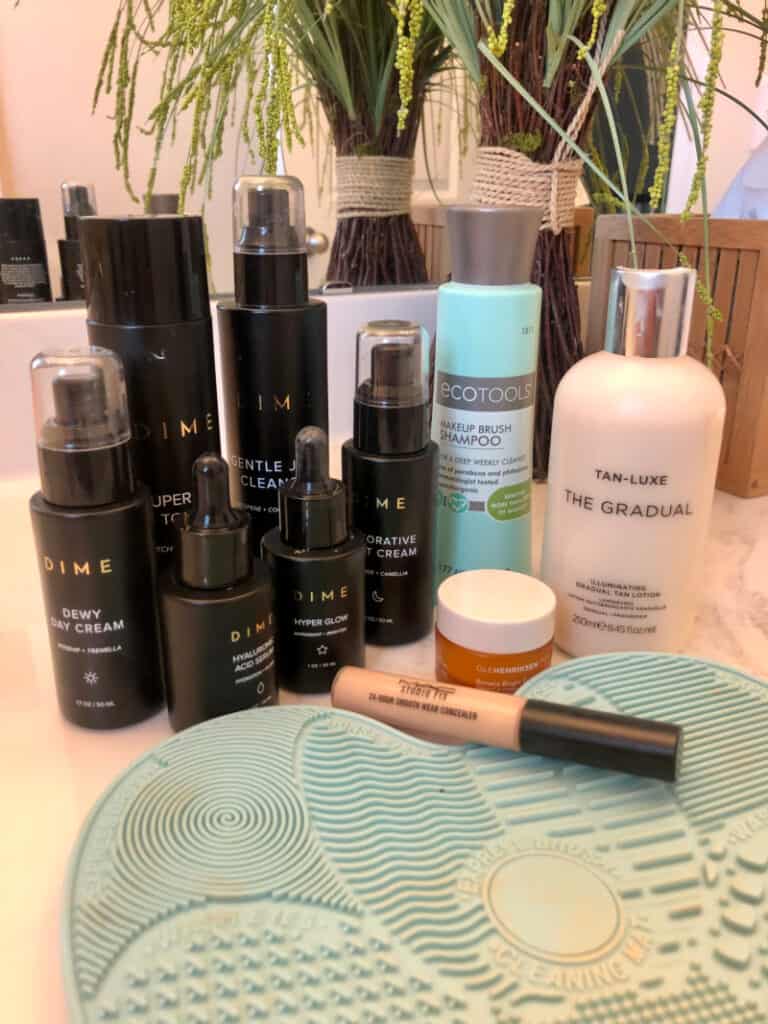 Dime Skincare Regimen– I got this bundle for Christmas (to myself) and so far I am loving it. If you have ever logged into a social media account, you've probably seen this line promoted. I have been really happy with the products- I love the way they make my skin feel. I also like that everything I need came bundled together (cleanser, toner, day cream, night cream, hyaluronic acid serum & glow serum). I don't think I'll be looking ten years younger any time soon, but it makes my skincare routine easy and is a lot more affordable than many of the lines out there.
Banana Bright Eye Cream- The only essential item missing from the skincare bundle was an eye cream (a must in your 30's). Dime offers a bundle with an eye cream, but I've heard rave reviews about this one. I feel like it instantly brightens my eyes and is so moisturizing.
Studio Fix Concealer – I decided to try a new undereye concealer and this is a winner! It's lightweight, provides great coverage and feels so smooth!
Makeup Brush Cleaning– If you need to clean your makeup brushes and sponges, these mats are amazing! The exact one I have is unavailable, but these are similar! I also got this cleansing shampoo to use with it. If you're anything like me, you will find this to be very satisfying when you see how much cleaner your brushes get.
Tan Luxe The Gradual– I got this lotion as a gift and I'm obsessed. It goes on easily like any normal lotion and there's no streaking or smell. It gives subtle color which is nice in the winter.
What beauty products are you currently loving?
---
---