Influenced
Do you find yourself swiping up for links on Instagram? I sure do! Today I want to give you my take on a few popular things I have tried. Sometimes it's hard to tell if a product is actually as amazing as all these paid influencers try to make us believe. But since no one is paying me a dime, here are my HONEST reviews…
Verb Energy Bars– These are 90 calorie energy bars with as much caffeine as an espresso. I have tried salted peanut butter, pumpkin spice and cookie butter. They are delicious and great to keep in your purse when you're on the go. I really like the communication with this company. An actual person texts you every month to see if you want the same order or to try a seasonal flavor. I love that I can easily skip if I don't need anything. I wish I had these back in my teaching years… perfect for an afternoon pick me up when you can't get coffee.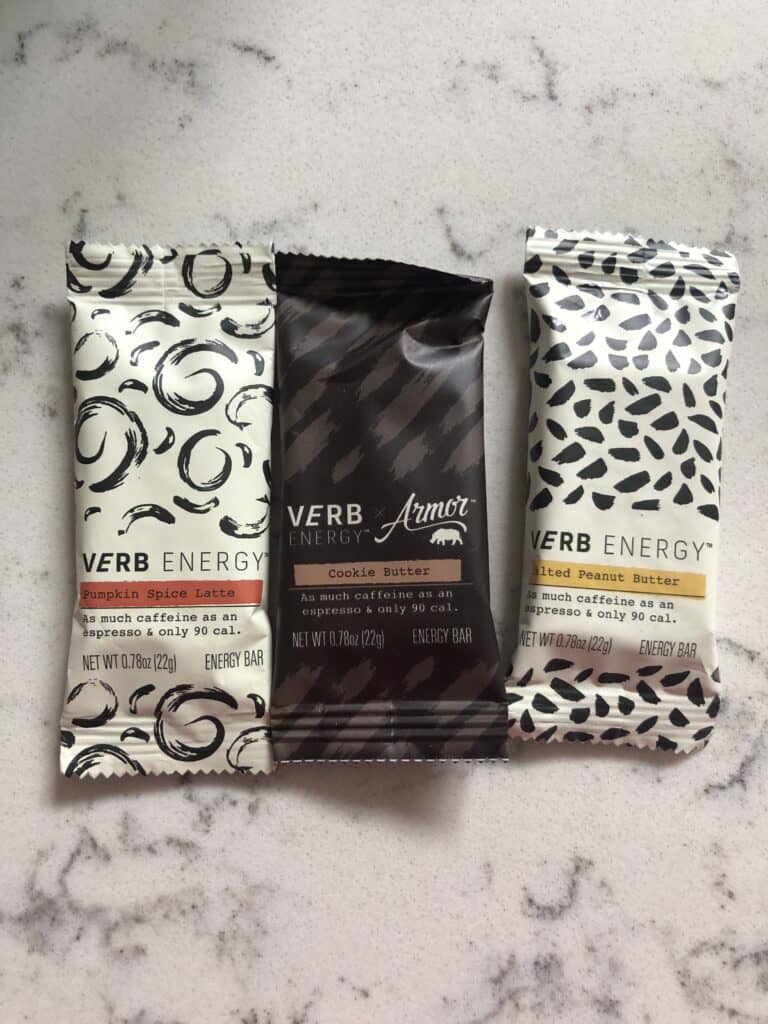 DIME Beauty-I can't get on social media without seeing ads for this skincare line. Honestly, I'm over it. I got The Works bundle back in December. Overall, I like the products and they are very gentle on my skin. I have used it regularly for several months and I am out of most of it. I haven't seen any changes in my skin. I feel like it would have been great for something simple to use in my twenties, but my mid thirties skin needs more. I recently ordered the DIME mascara and eyelash growth serum…. because everyone and their mom is talking about it. The mascara is just okay… I feel like it goes on a little dry. (My sister and I agree that Thrive mascara is the best we've tried). I have only used the serum for about a week, but I really hope it works as good as everyone says. (Side note- I tried Rodan & Fields lash boost a few years ago and that stuff is $$ but it's LEGIT).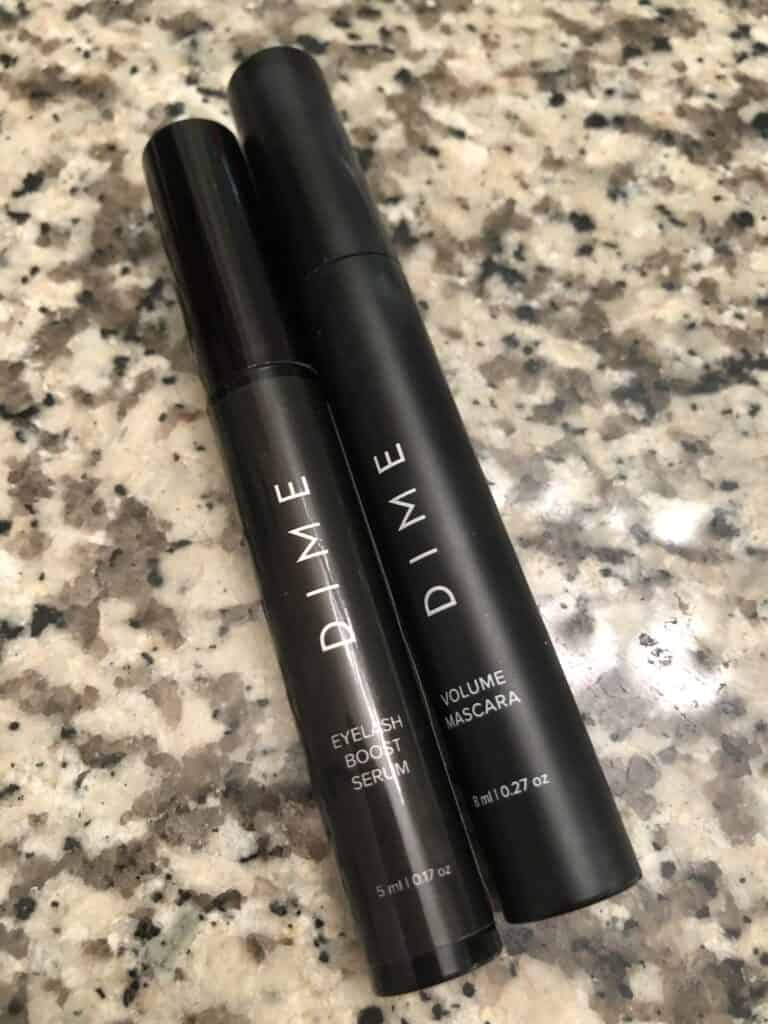 Daily Harvest– The first time I tried this delivery I got a random assortment of meals and smoothies. I liked everything, but the smoothies were my favorite. The meals are pretty much all veggies, which is great. But without a protein added they aren't very filling. The smoothies are so tasty and the Mint & Cacao one is everything. I got obsessed with these while pregnant and they are still my favorite. They are so easy to make… all you do is add a liquid. I also like to add some vanilla protein to mine to make it more of a meal. This company makes it very easy to skip a week/month on their app if you don't want to order. The ingredients are quality and I will continue to order from Daily Harvest from time to time. The more you order, the more you save. Just make sure you have enough freezer space!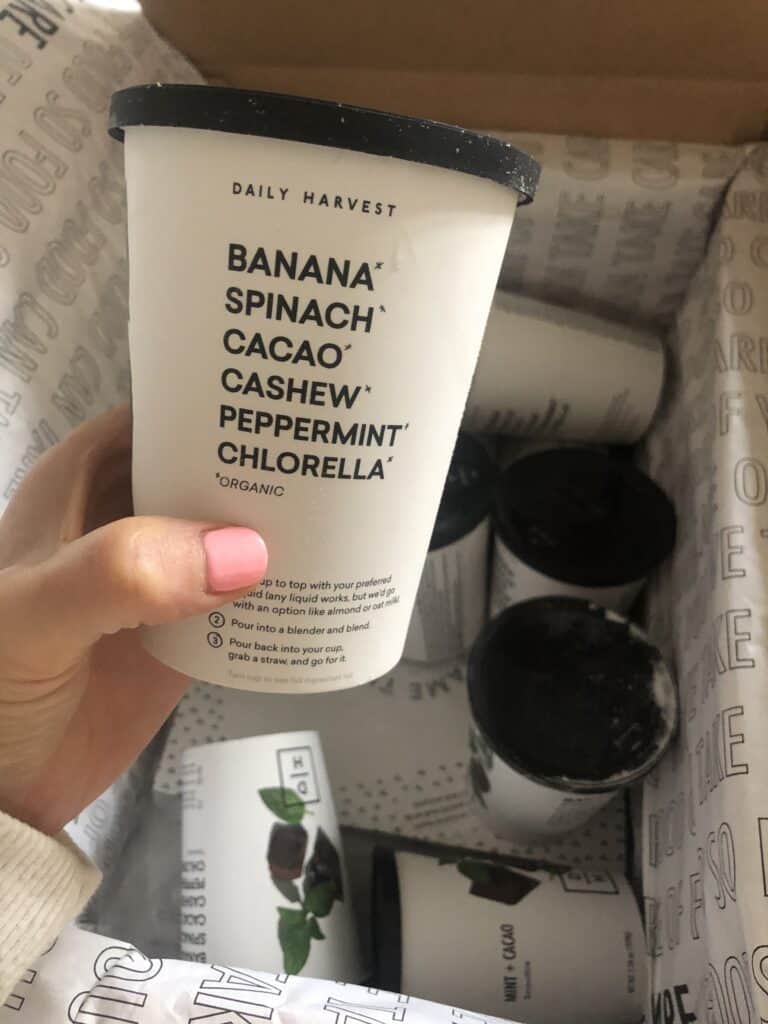 Fabletics– I'm all about my workout wear, so I have had an account with Fabletics for years. I also haven't ordered in several years, so my review might be outdated here. I've got about 5 pairs of pants and love them all. They are high quality and in fun colors! I do not like any of the tops I have ordered… they seem lower quality and never fit me right. But again, that has likely changed with time. You have the first 5 days of every month to skip an order and I have never forgotten. I keep my account so that I can still get a good deal whenever I decide to purchase again.
Coco & Eve– I haven't actually seen any influencers share this self-tanner, but an ad popped up on Instagram and I decided to try it out. Their bronzing foam is by far the best I've ever tried! It dries fast, doesn't smell weird and gives great color. I highly recommend their kabuki brush too!
Care of Vitamins– This company has you take an online quiz to determine the best vitamins for your needs. They come wrapped up in personalized packages with your name on it- very cute. I started taking these a couple months after having Jacob, but I no longer take them. I got a great deal on my first (and only order), but I felt that it was too expensive to continue. I did not notice a difference from taking them and it felt like a lot of vitamins to take every day.
Billie Razors- These razors are awesome! They are on auto shipment, so you have to remember to make changes in your account if they aren't needed. I never keep up with when I need a new one though, so I think it's nice to get them regularly. They are about the same price as what you would pay for any razor at Target.
If you have been on the fence about trying any of these products out, I hope this helps!
---
---