First Night Away
I still can't believe we did it, but after 16 months we left Jacob for a full 24 hours! Before having a baby, the idea of a getaway seemed so easy and we thought we'd do it all the time. But there's actually a lot of planning involved and it's not that simple. He still needs me at night and it's just really hard to be away from him. There's no possible way I could have done this a day sooner!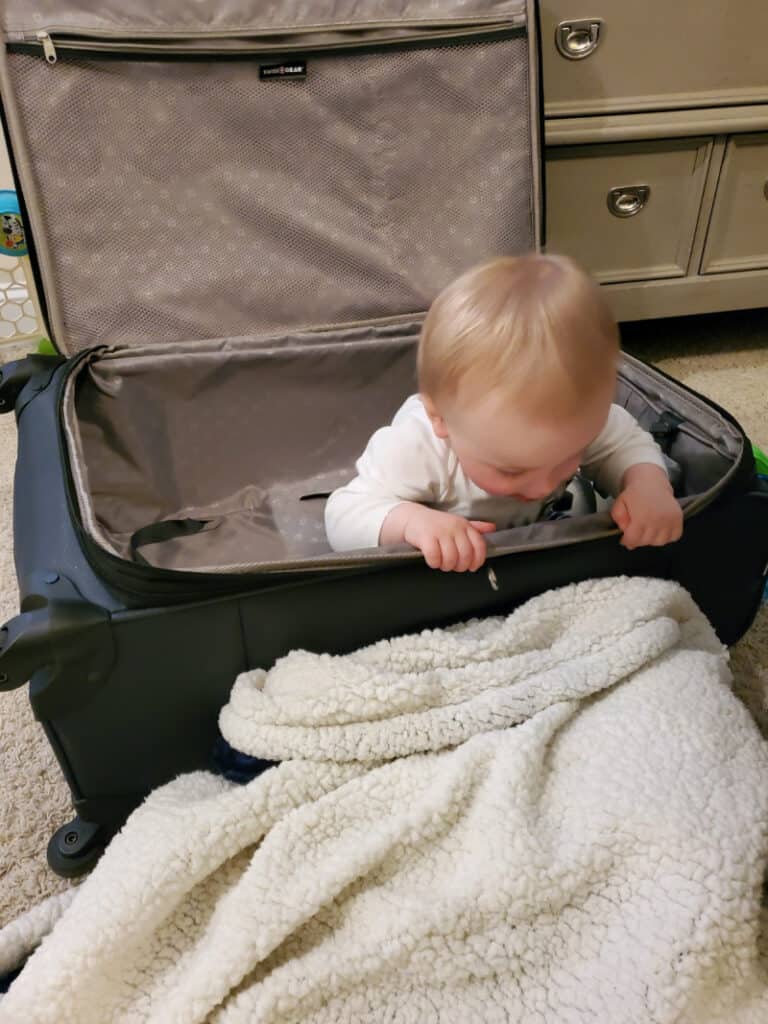 We thought about a quick mountain trip, but ultimately decided our time would be better spent here in town going to places we've never been. If you have followed along, you know Joey and I haven't even eaten in a restaurant in a year. Getting out of the house was a big deal for us! We have been less than impressed with COVID protocols in place at some local spots, but we were really pleased with every stop on our day long "getaway."
Grammy & Grampy came over at 10am on Saturday. We went over all the things and said our goodbyes. Jacob is so used to his playtime with Grammy at our house so it was easy for him when we left. He had full entertainment with lots of loving hands. Aunt Heather came for the second shift and stayed the night with my mom. Having two sets of hands around with Jacob is basically a non-negotiable lol.
Here's a little walk through what we did with our time…
Our first stop was for caffeine- always. We grabbed our favorite drinks at Starbucks and some egg white bites for a late morning snack. The feeling of not being responsible for anything but ourselves was strange!! We played our favorite millennial jams and enjoyed the beautiful sunshine on our drive across town.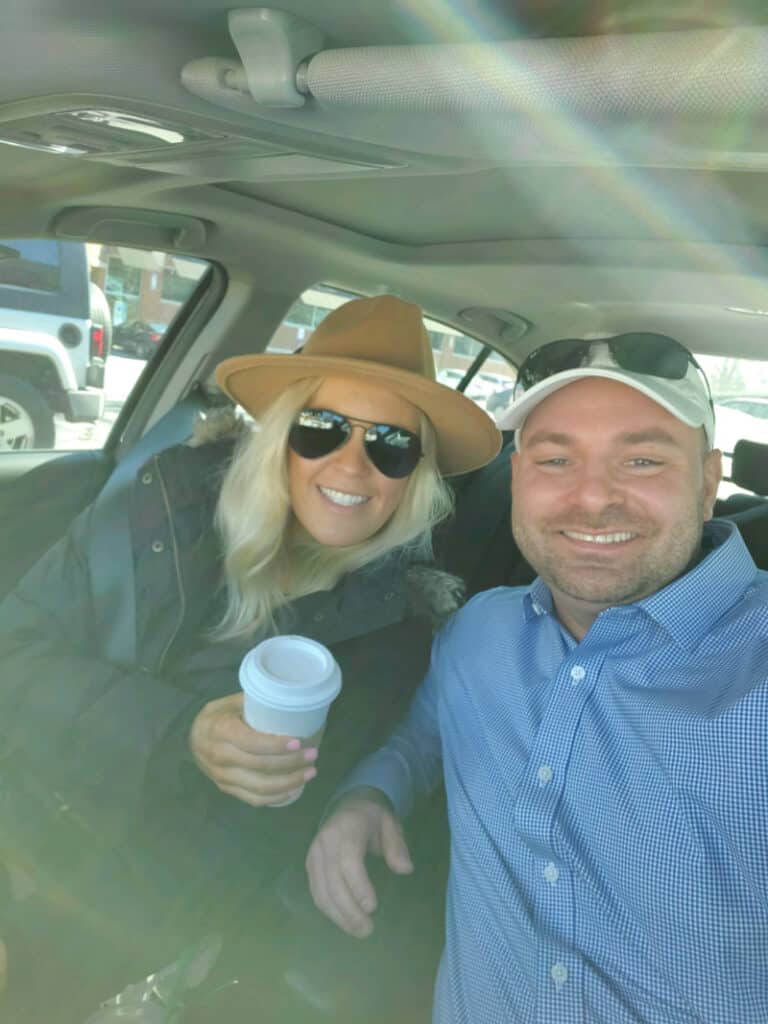 The next stop was Nordstrom. To be clear, I am not the kind of girl that enjoys shopping with her husband. But we actually had a reason for our trip- Joey got me a beautiful watch for Christmas and I needed some links taken out. While we waited, we browsed the kids section (naturally) and got Jacob the cutest little Converse shoes. I also got some new perfume because I haven't had any in several years. We ventured into Lululemon, but made a pretty quick exit empty-handed. Their stuff is cute but the bargain-finder in me knows I can find the same thing on Amazon for $20. It was strange being at the mall- I truly can't remember the last time I was there. But with so many protocols in place, it really felt safe to us.
After the mall, we went to Foxcroft wine. It's the cutest, coziest little wine shop. It was early afternoon, so it was empty… exactly what we wanted. We enjoyed some sauvignon blanc (because sunshine calls for white wine) and enjoyed some quiet, uninterrupted conversation.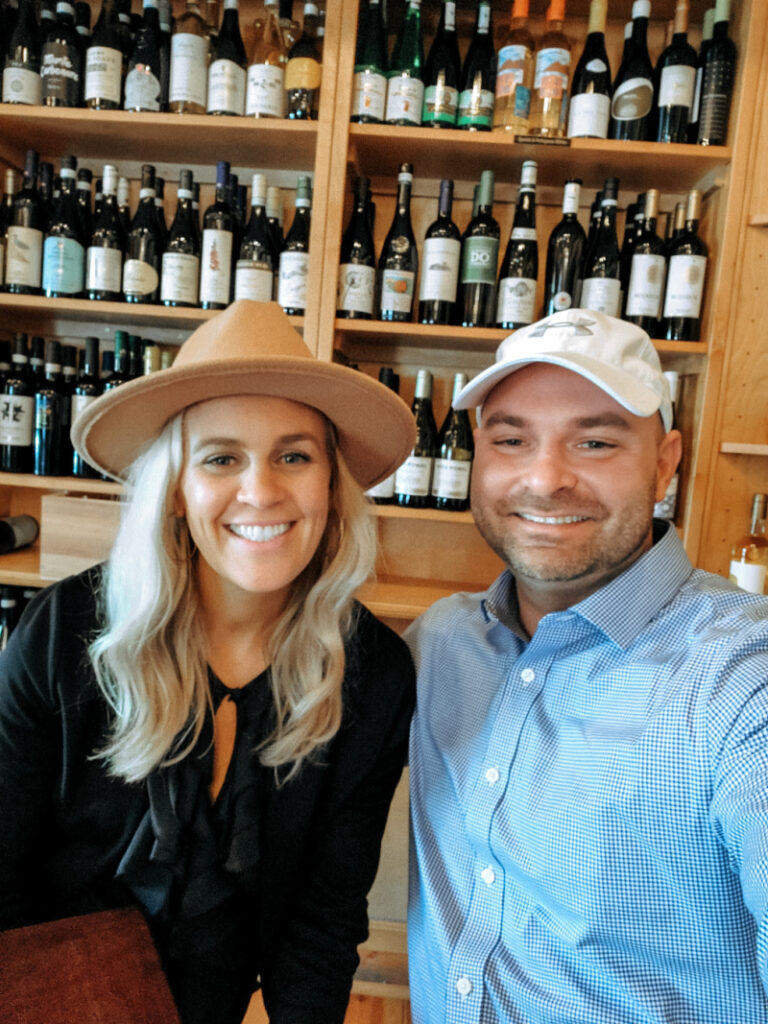 Next we decided to try Bricktops– a restaurant I've heard great reviews about for years but have never been. It was delicious! They did a great job with distancing tables and the lunch rush was gone since we were there at about 2:30. We will definitely be back!
After lunch we decided to go get checked into the hotel. Normally we would have wanted to stay uptown and walk everywhere to eat & drink. The vibe is just not the same right now though, so we decided to stay at the Ballantyne Resort. If you are familiar with the area, it's basically the same thing as leaving town. I have stayed there once for a bachelorette party, but we haven't ever been there just the two of us. They have a fabulous spa, but it didn't even occur to me to book anything. I think massages kind of lose their appeal with a mask. Maybe next time! The room was absolutely beautiful and it was the perfect place to unwind and relax while enjoying our best toddler-free life.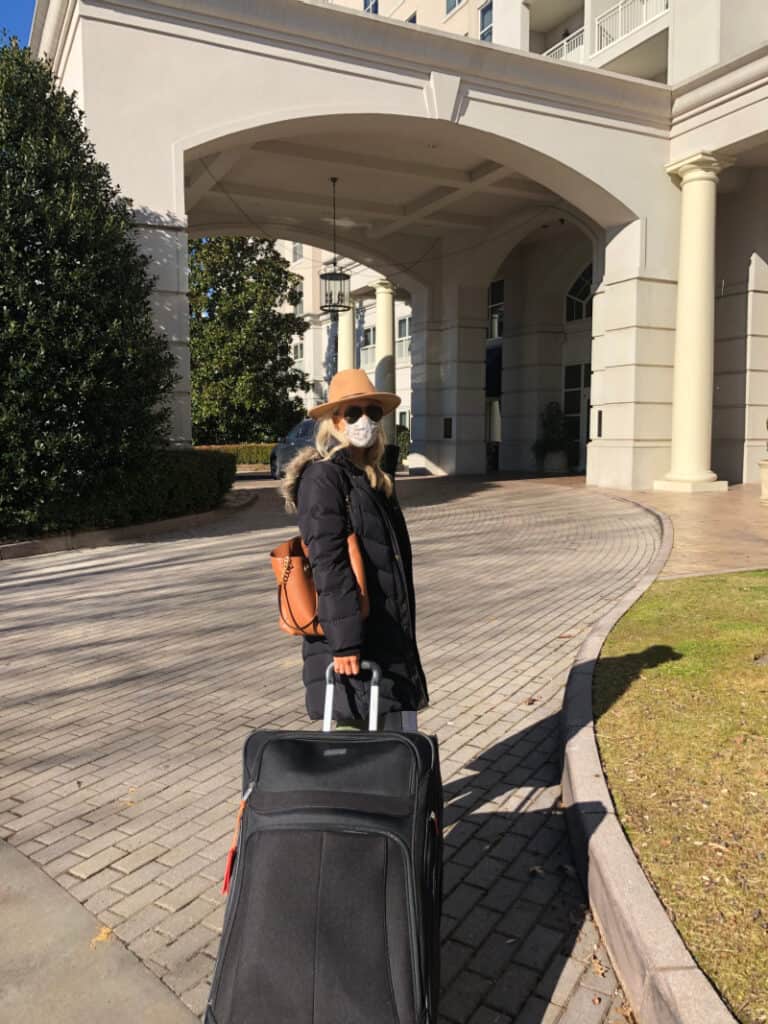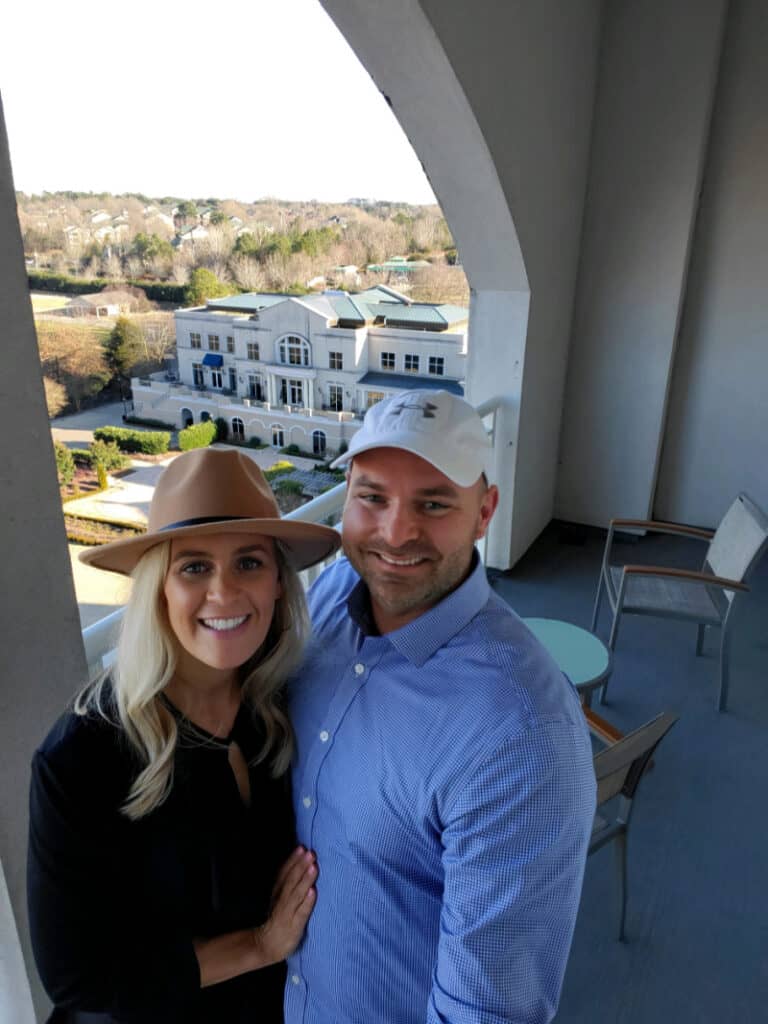 We explored the resort and randomly ended up eating dinner on site. We made no reservations for the day because I don't think you know what you're getting with restaurants right now until you show up. The Gallery was amazing and we had the best service! Joey had the steak and I had the snapper- we polished off every last bite. We opted for room service dessert later in the evening for some cheesecake.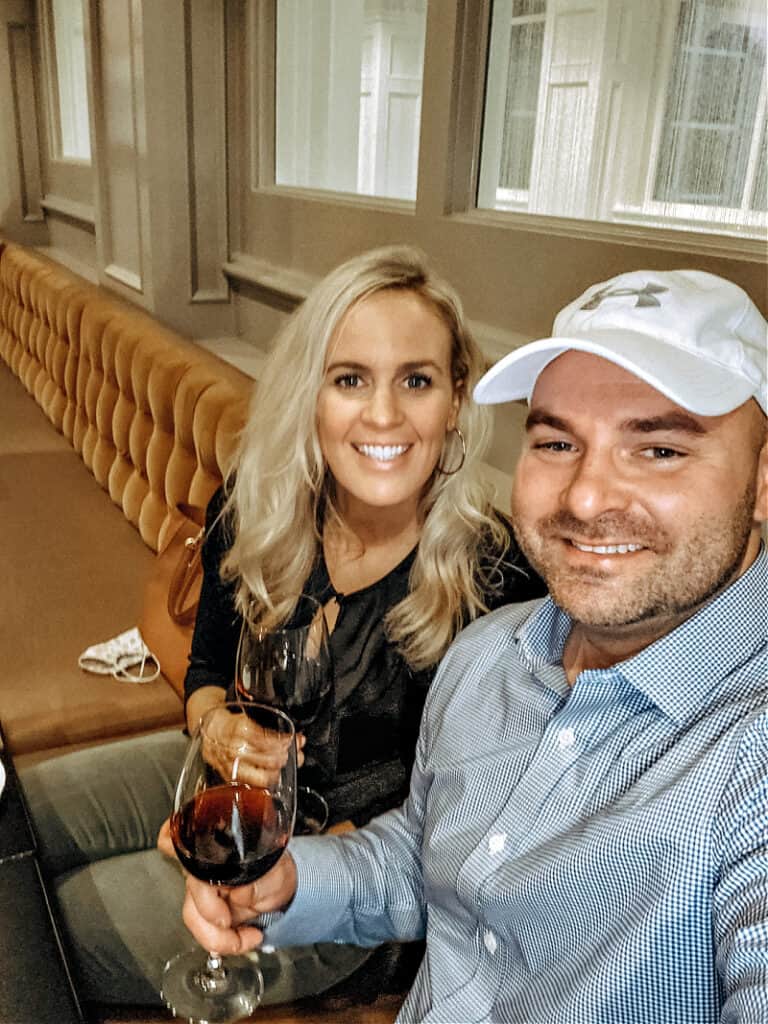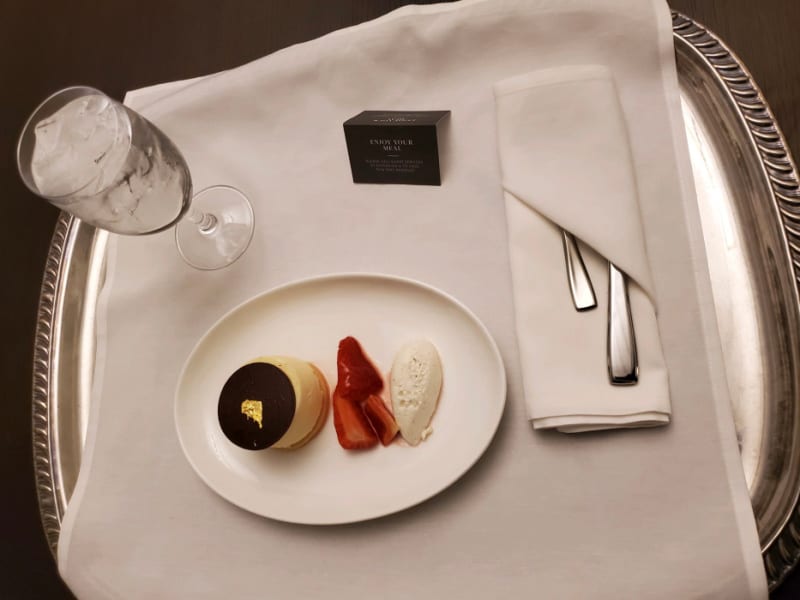 We were asleep by 9 (duh) and it was such a luxury not tending to Jacob's needs in the middle of the night/first thing in the morning. I wish I could say it was an amazing night of sleep, but I was missing my snuggle buddy and was pretty restless. We thoroughly enjoyed the Nespresso machine and having absolutely no agenda in the morning.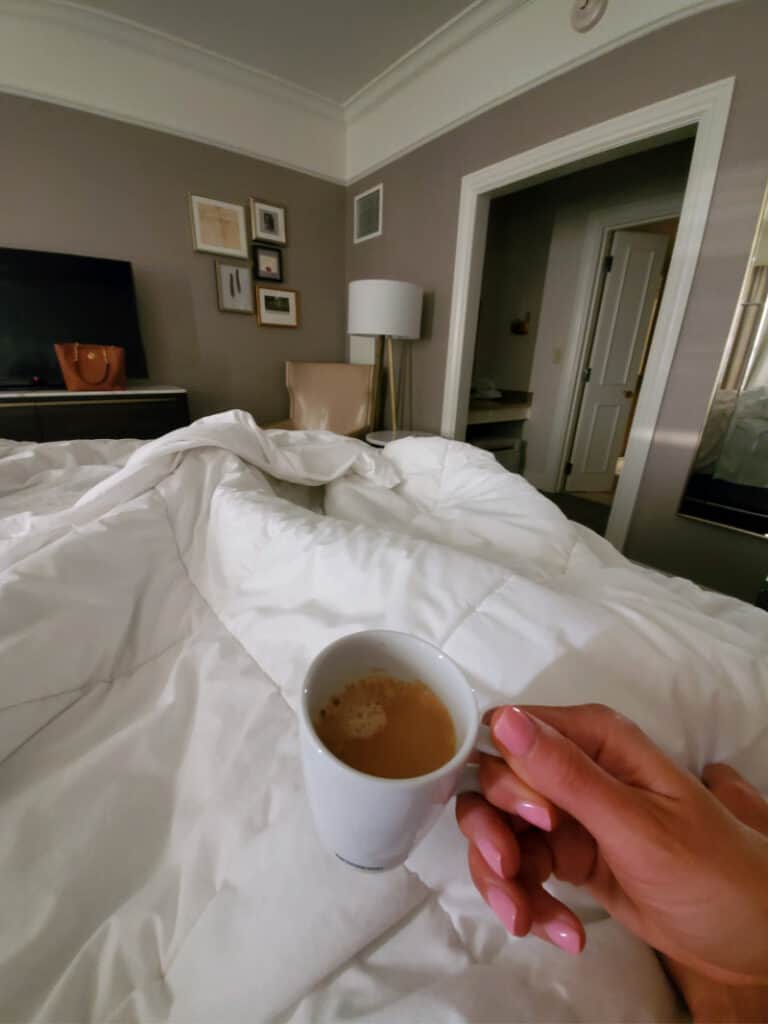 After a lazy morning, we checked out and went to breakfast at Another Broken Egg. I need one of these on our side of town. We both decided it's our favorite!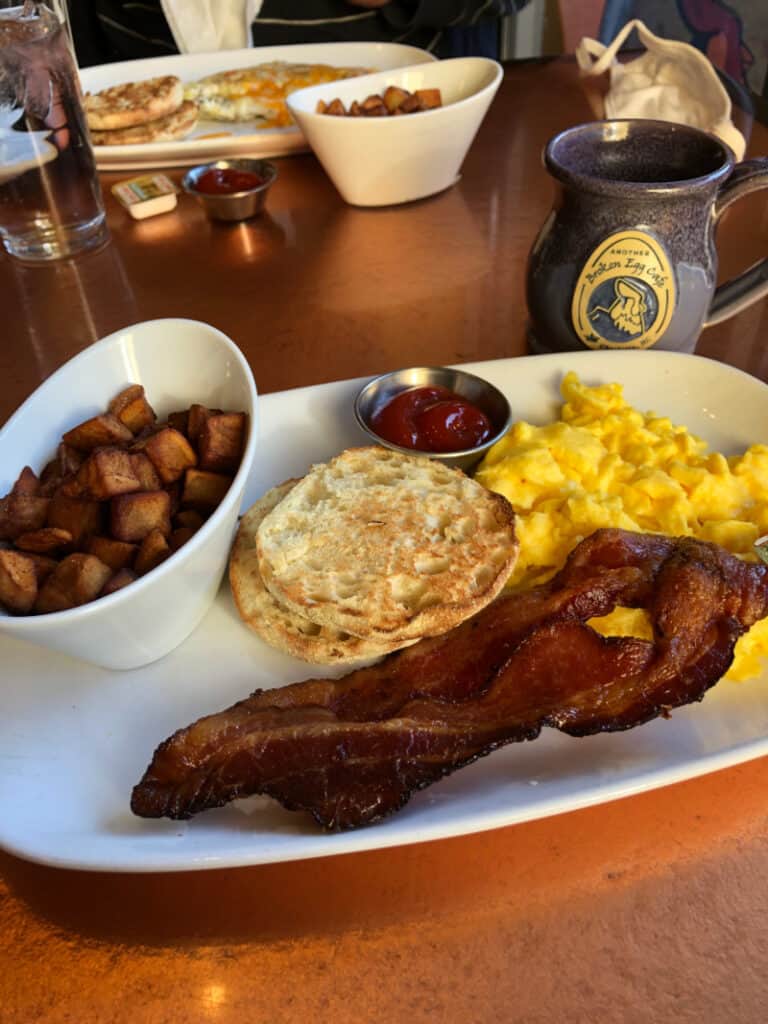 After breakfast, we drove straight home to love on our baby. We couldn't wait to smother him with hugs and kisses. Naturally, he was asleep when we got home. He had quite the night with Grammy & Aunt Heather (bless them).
We are so lucky to have family close by that jumps on the opportunity to snuggle him. I didn't worry about him for a second because I knew he was being loved on every single moment. I think after one successful night away, we might start planning for a two night getaway this summer.
I'd love to know… when did you leave your baby for the first time?!
---
---