Hot Springs Mountain Trip
This past weekend we went on our first mountain trip in over a year. The last time we soaked up the beauty of the mountains was the weekend before Jacob was born… it was time! Typically we always stick with Blowing Rock or Asheville and we were excited to visit a new place.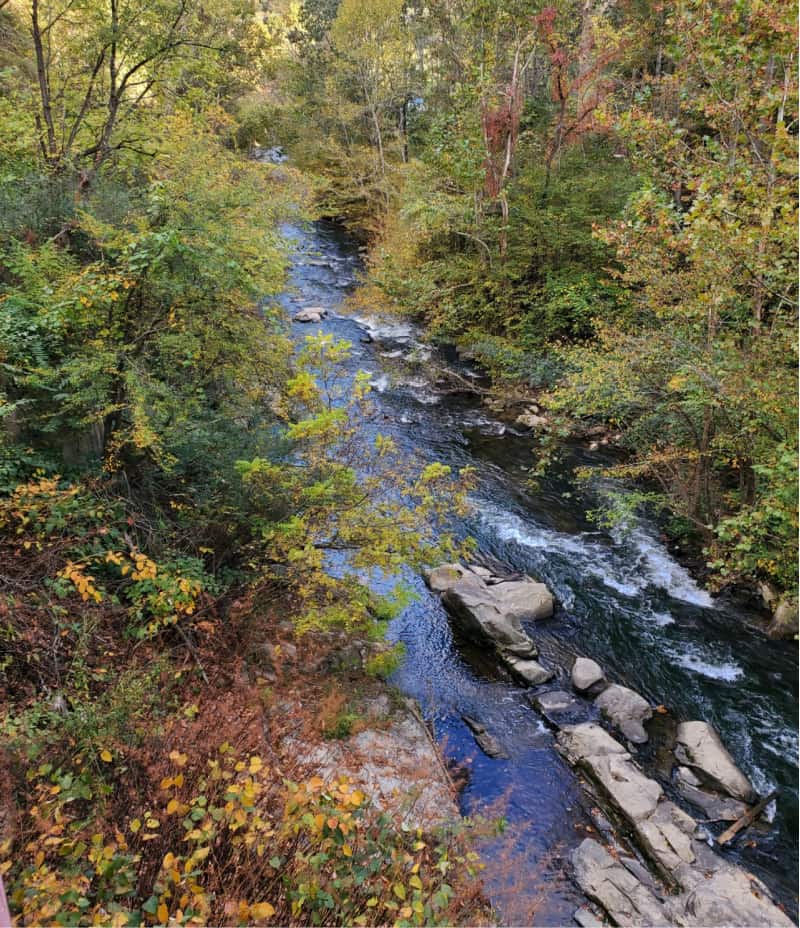 We left Friday afternoon and made it to Hot Springs by about 4:45pm. Basically we just threw the entire house into the car last minute. I'd rather have too much than not enough… there's nothing worse than missing that one thing you need with a baby. We actually used and needed every single thing we packed.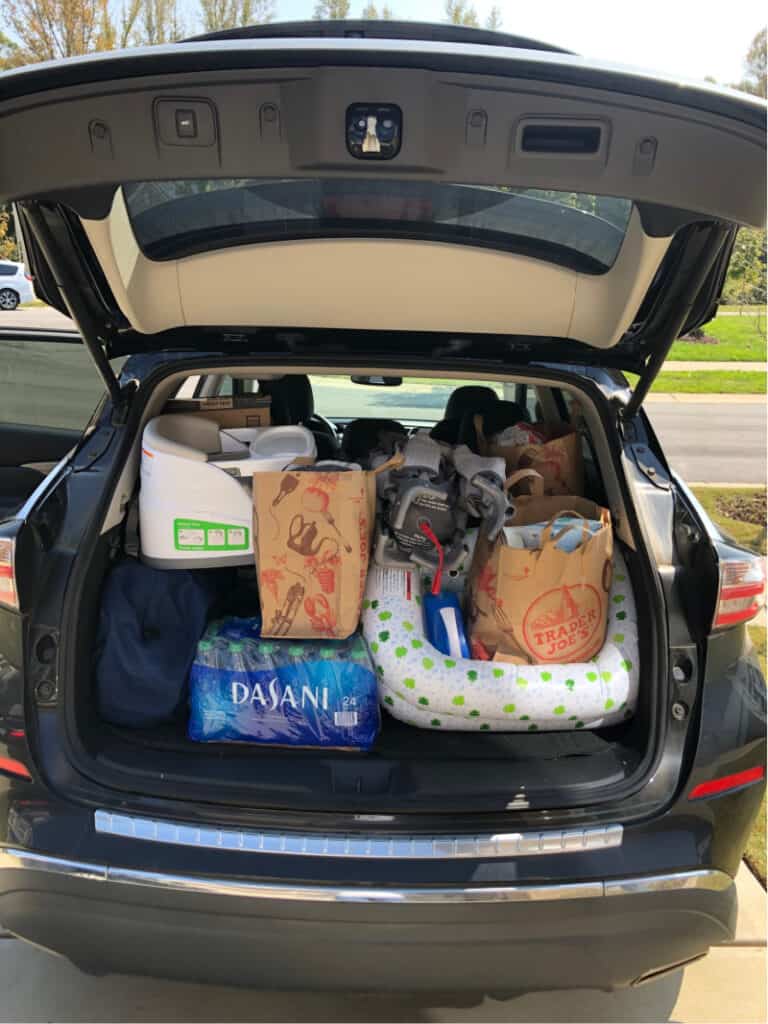 My best friend, Megan, booked this Airbnb and was so sweet to invite us along with her adorable family. She has a 2.5 year old and 14 month old… so we knew it would be a crazy but fun weekend. Jacob adores her sweet kids as much as we do. We've spent many years creating fun memories with Megan & Jamey, and this trip was even more special getting to share it with our babies.
Nothing about this place was made for tiny children, but they made themselves right at home and at least one of four adults were constantly hovering. There were two comfortable King beds, two full baths and plenty of space to set up our pack n plays. The apartment had two separate living areas (aka playrooms) with water views and all of the windows opened so you could constantly hear the creek.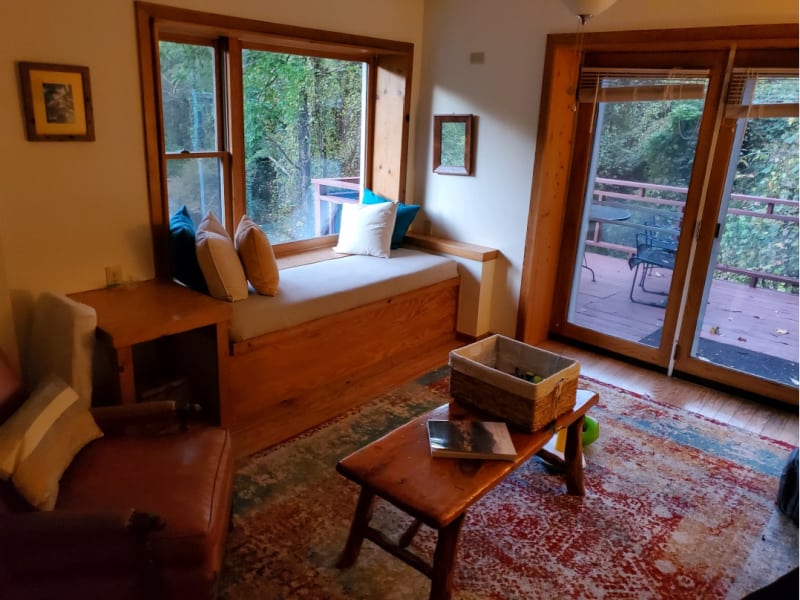 As soon as we arrived, we could see that the highlights of this place were the views and the sounds of the rushing creek directly below us. It was basically a real life sound machine. Jacob has always enjoyed being outdoors and was sure to show us how much he loved it there.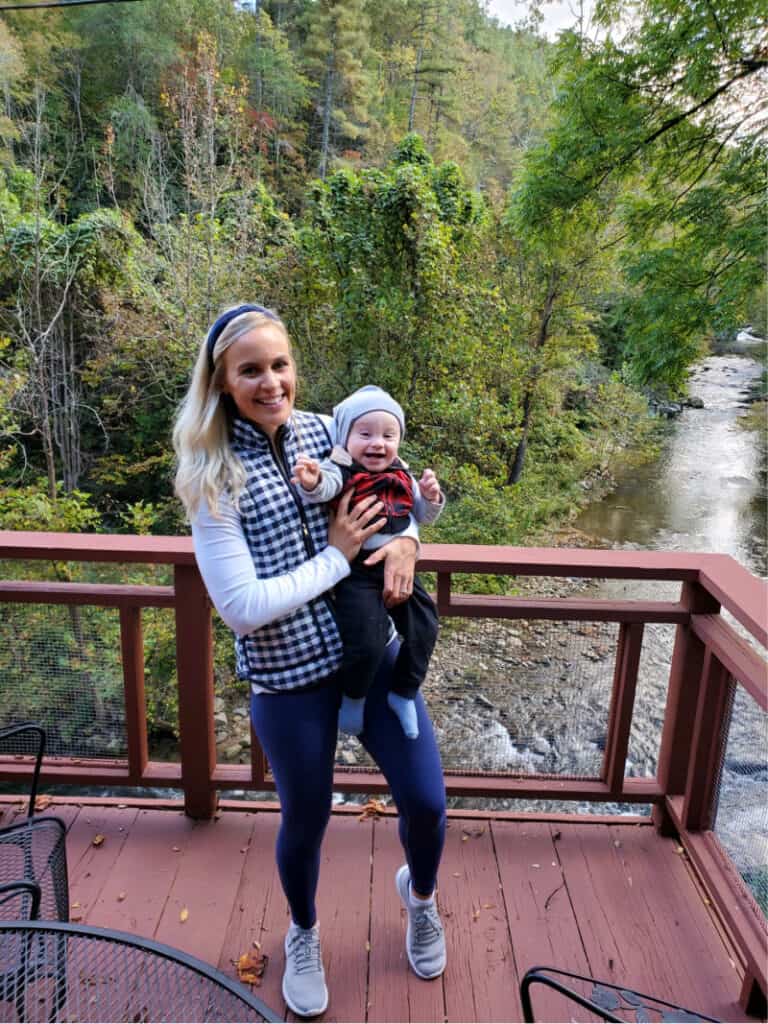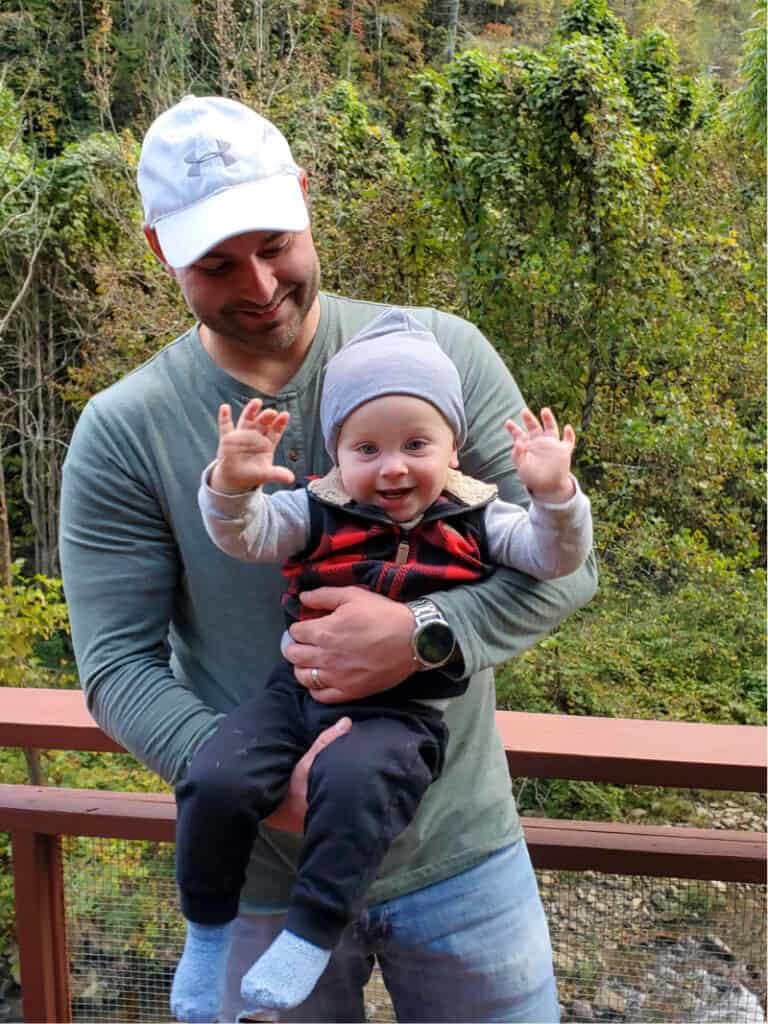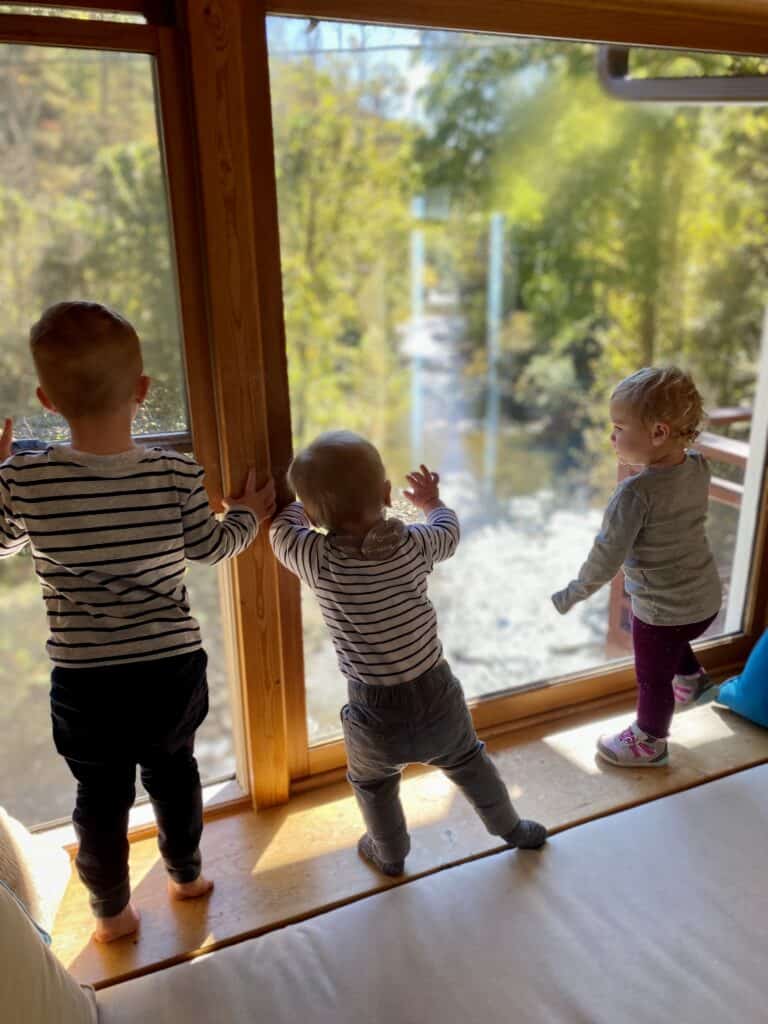 After unloading approximately 800 bags, we fed the kids dinner and ventured out. Our place was located near access to the Appalachian Trail. Since it was getting late, we kept our "hike" very short but it was the perfect amount of adventure before bath & bed time.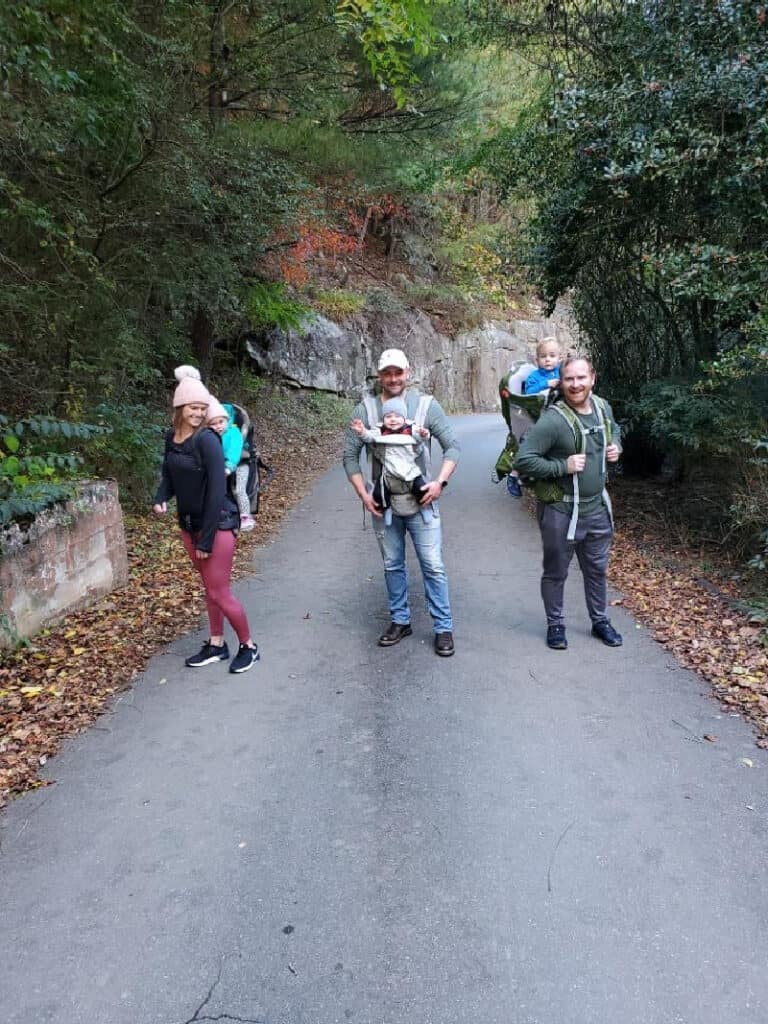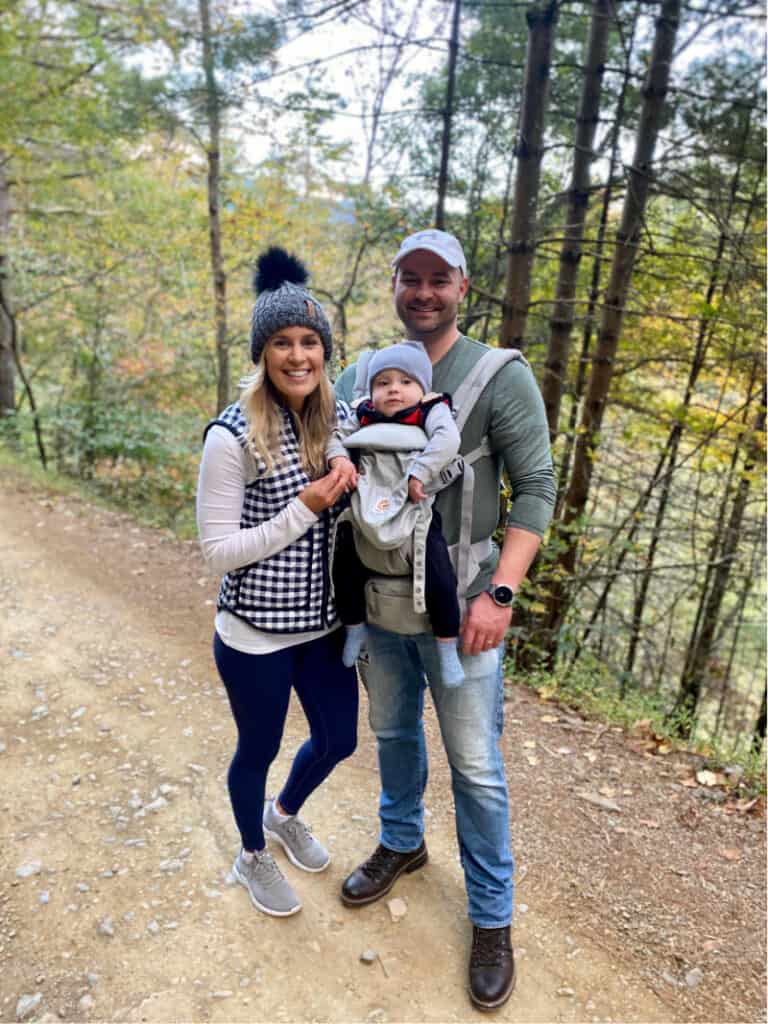 Bed time was surprisingly easy in a new environment. Jacob enjoyed his bottle with creek views and fell asleep quickly after.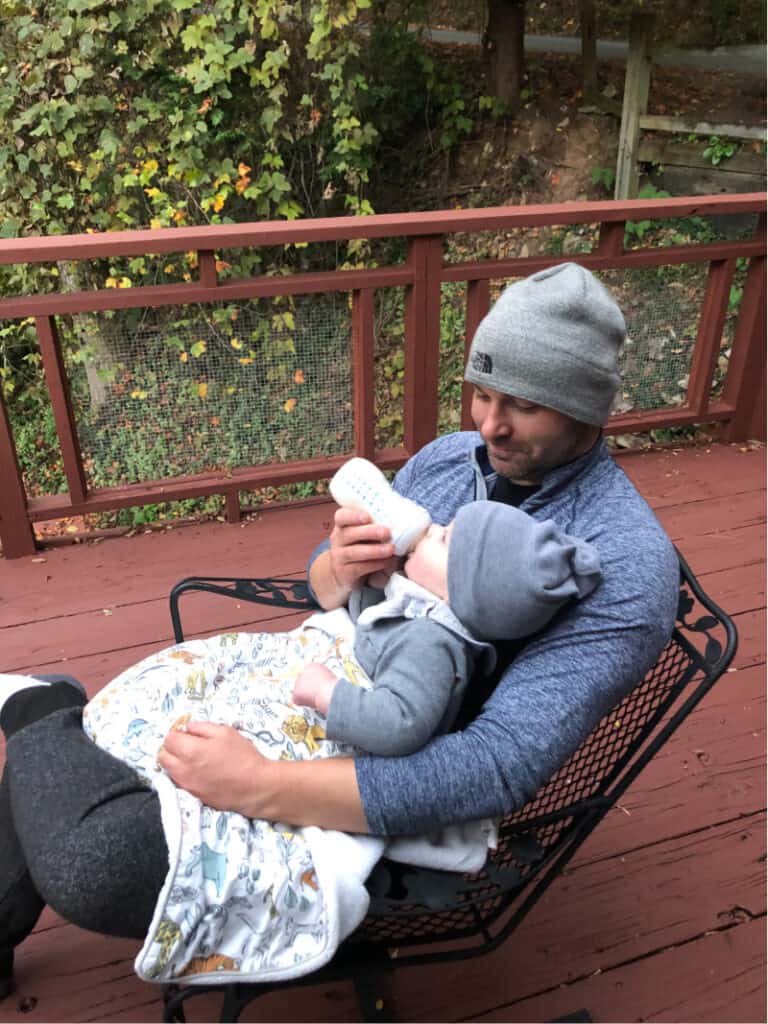 Then it was time to catch up with our friends! We made an assortment of Trader Joe's frozen pizzas and poured some red wine. I honestly don't remember the last time Megan and I were able to have a full conversation. We have a text stream going just about every day, but our in-person chats are usually two words before we get distracted by something with our little ones. It was so nice to sit back with some wine and catch up!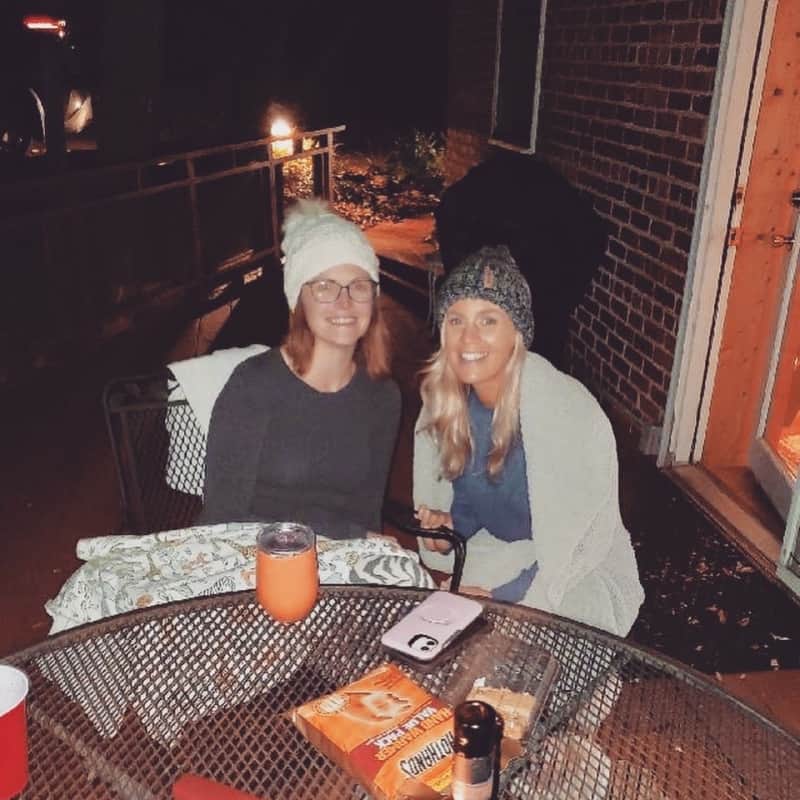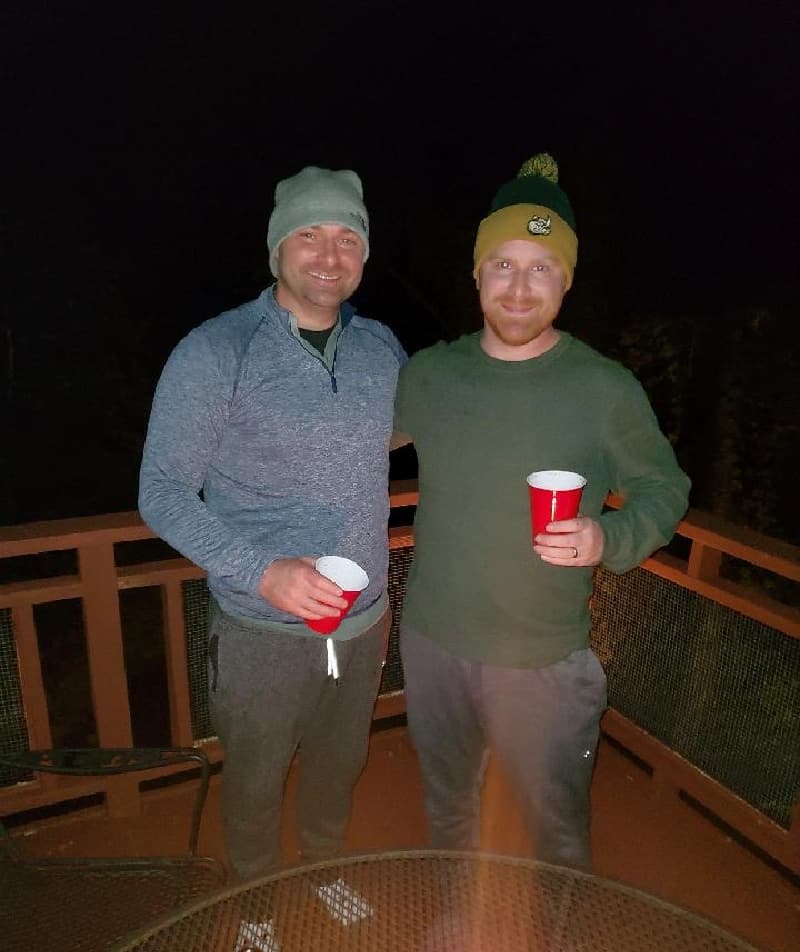 I had a bright and early 5am start to Saturday with Jacob… yay vacay mode LOL! I let him play in our bed for awhile (mostly hoping he would go back to sleep). But he had all the energy so we went to play with the fun toys (and tupperware) we brought along. I was very thankful when Megan was up not long after and got the coffee brewing. Luckily he tired out and we were able to crawl back in bed for awhile…. the best!!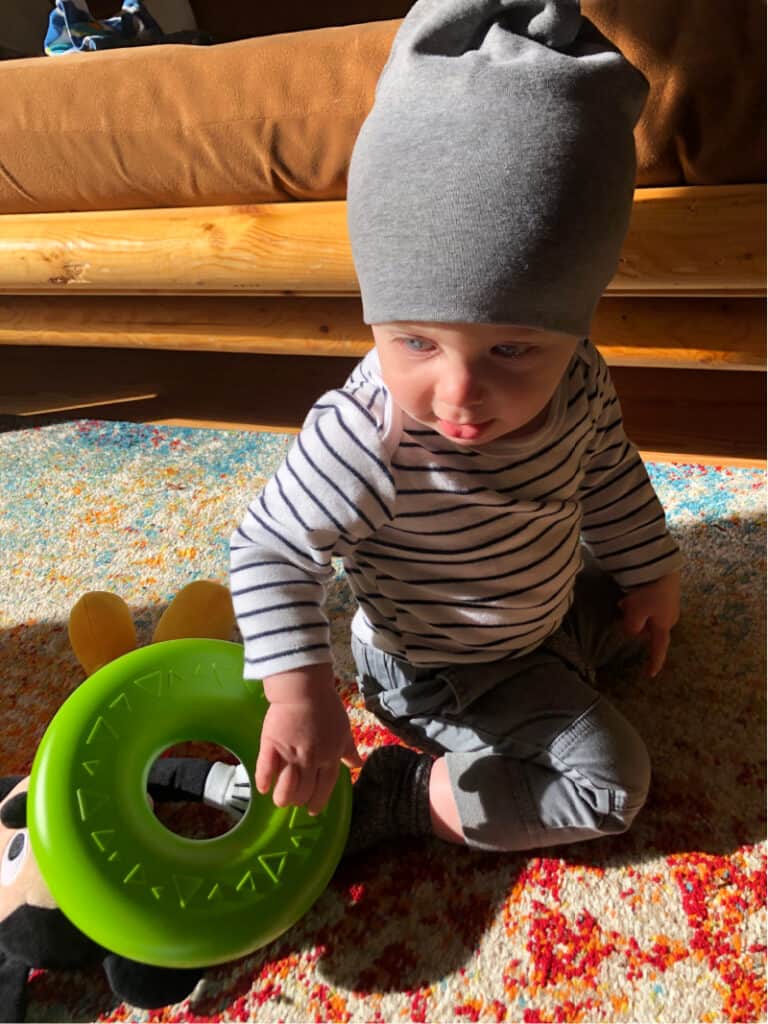 While Megan & Jamey got out for a family hike down to the creek, we enjoyed some pumpkin spice coffee on the window ledge. Not long after they got back, we all decided it was time for a mimosa.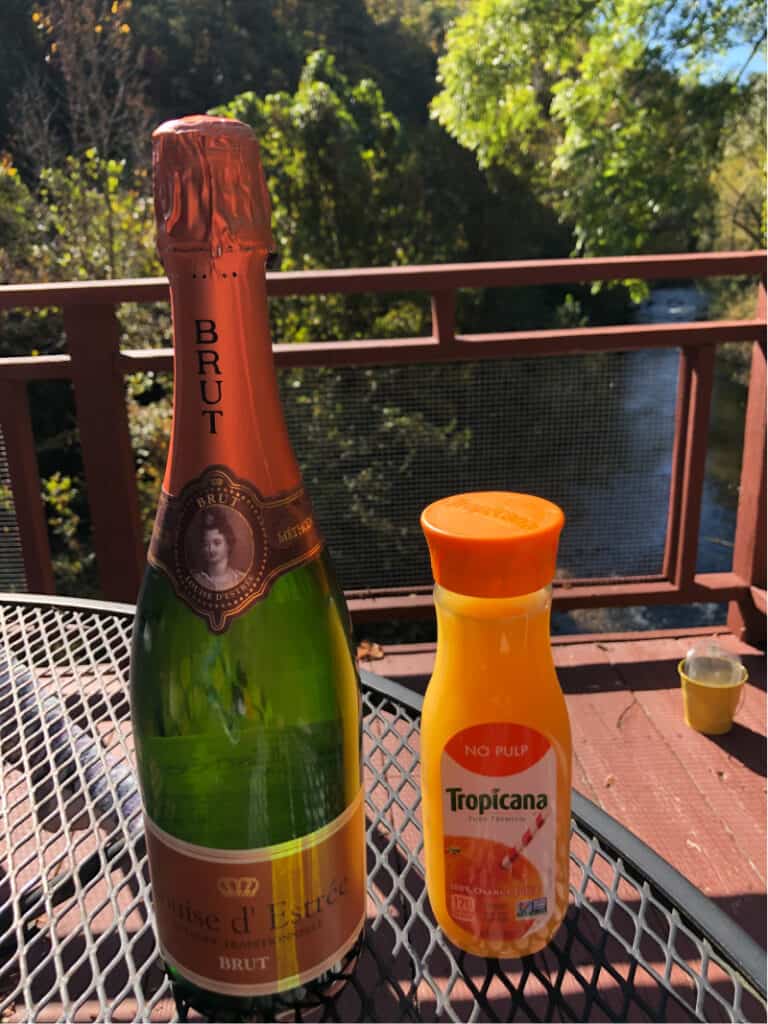 It was a cold morning, but by early afternoon the weather was perfect for enjoying the balcony. By some magical force, all 3 of our toddlers went down for a nap at the same time! We decided to get take out for lunch from a popular local restaurant, Iron Horse Station. Jamey and Megan went to pick it up while we stayed on nap patrol.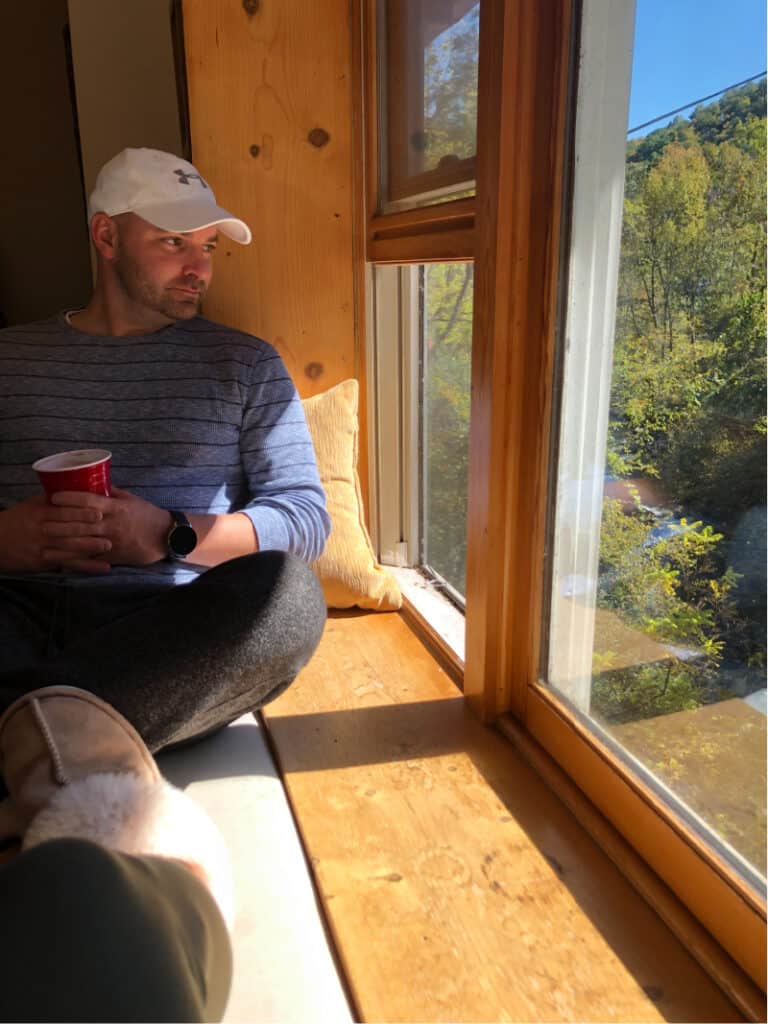 We all ordered something different off the menu and were happy with our choice. I had the burger & fries (because vacation) and it hit the spot. What a treat to sit down to a delicious meal outside and actually finish it!
After nap time and lunch for the kids, we decided to get out for another adventure. We drove about 5 minutes to Laurel River Trail and it did not disappoint! It was the perfect hike with three little ones and had such beautiful views of the water.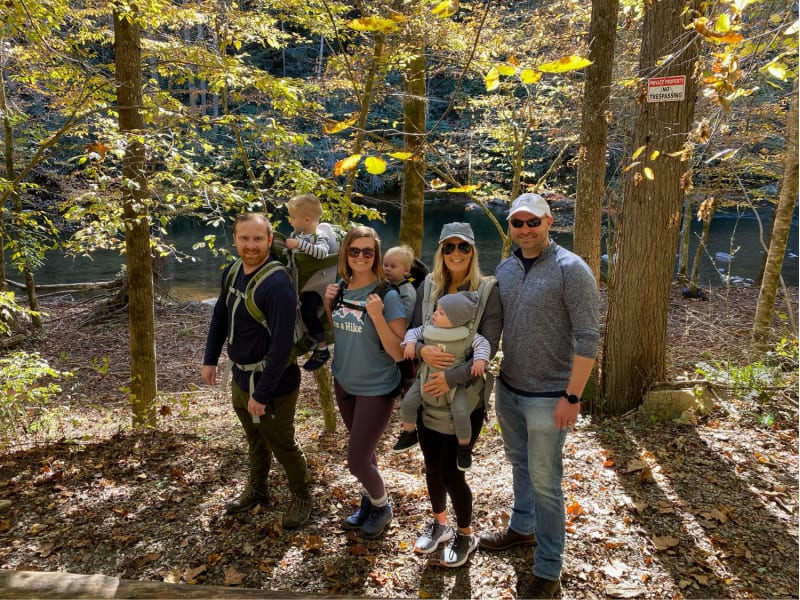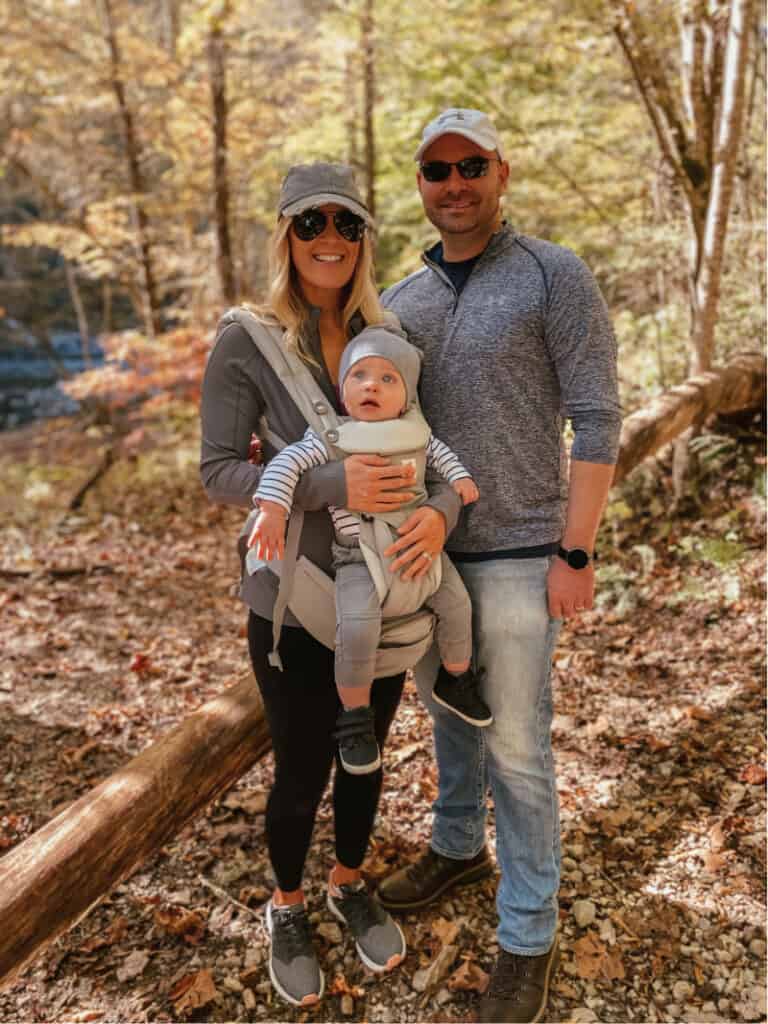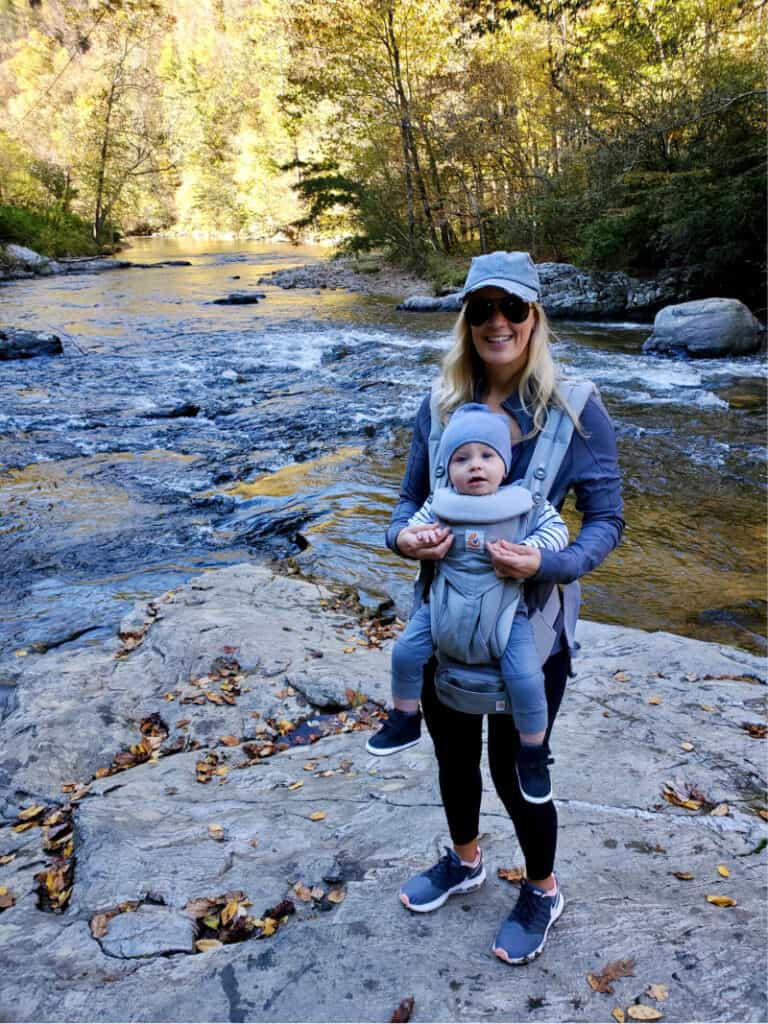 This hike was just the right amount of outdoor time for Jacob. He really enjoyed taking in the mountain scenery. It really is the best getting to experience new things with your baby for the first time.
Our evening was another low key one at our happy Airbnb. Megan cooked a delicious dinner they brought along from Every Plate. We enjoyed the Farmers Market Linguine along with some lasagna we brought along… because you can never have enough yummy food around on vacation. We were impressed and will definitely be looking into this meal delivery. We called it an early night since we all had a 3 hour drive the next day, but we were able to enjoy some quiet conversation with wine before bed.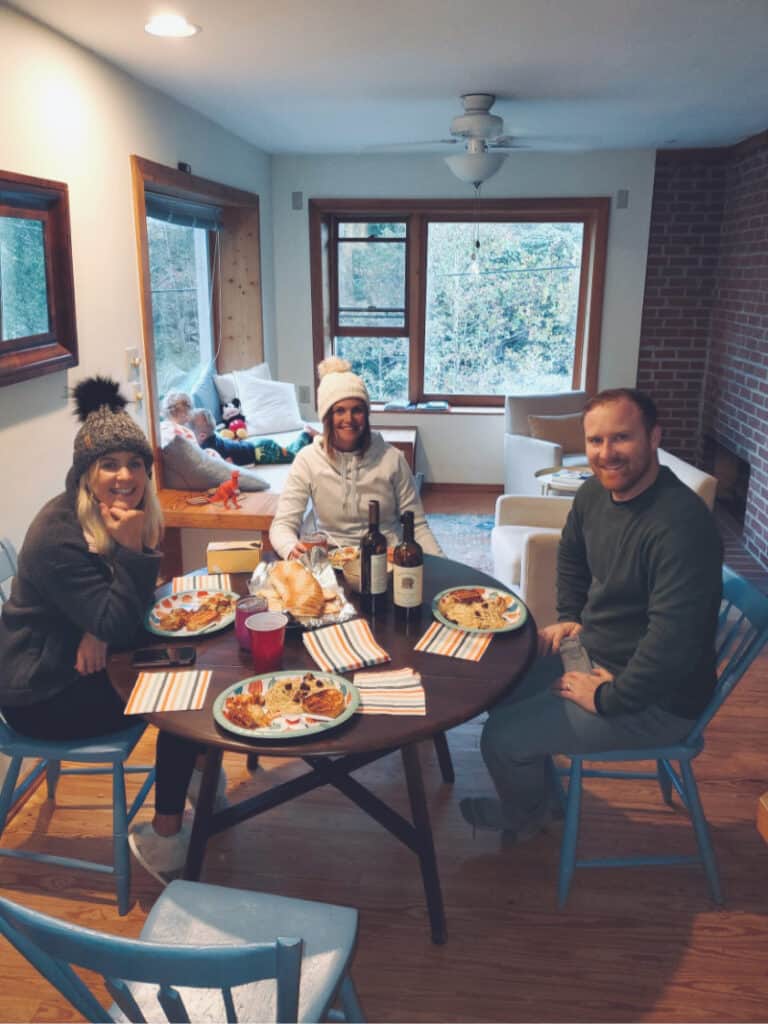 The town of Hot Springs is super tiny and there may have been a grocery store somewhere nearby, but I never saw it. It definitely paid off to pack every single thing we needed. Between Megan and I, we probably had enough supplies (and wine) for the whole town. We obviously had no interest in venturing into public with three toddlers and enjoyed hunkering down at our beautiful Airbnb for our stay.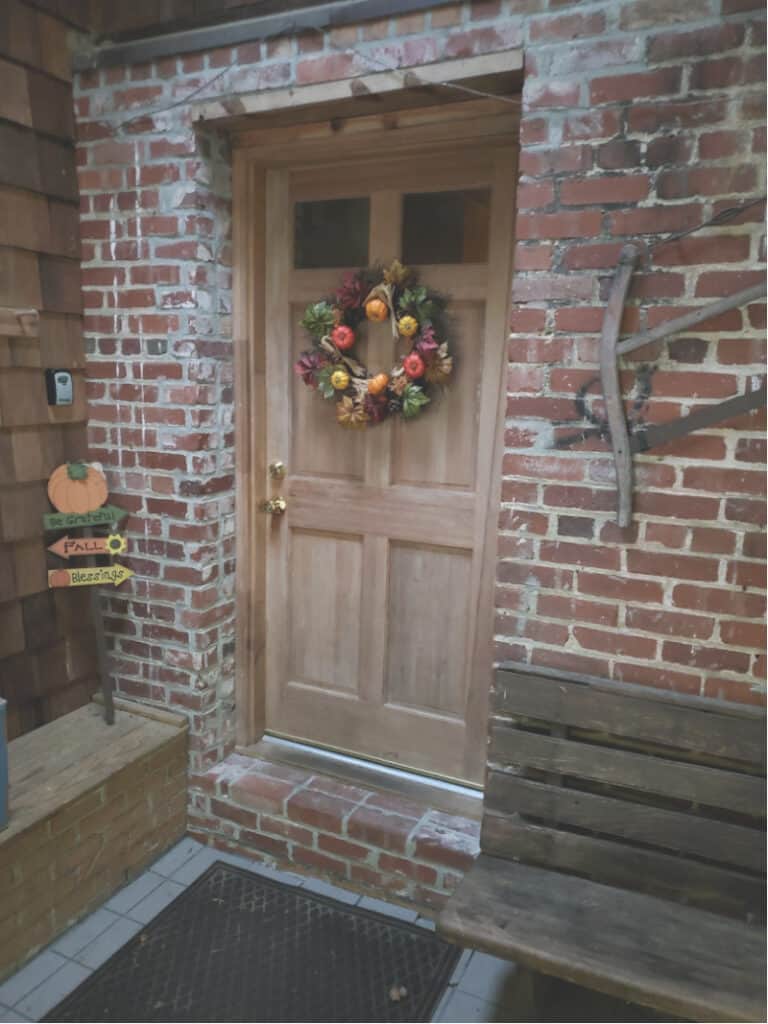 I hope this Hot Springs trip will be an annual tradition for our families. A weekend of laughter, good food & wine, the outdoors, the company of lifelong friends, and sweet baby fun filled my heart. If you are looking for a peaceful and serene escape to nature, this was the perfect place.
I'd love to hear from you- what's your favorite mountain town?
---
---