Merry Monday 3
Hey there! Hope you had a great weekend! We had a festive one over here… there were Christmas movies, presents wrapped, a visit from Santa and cookies. We are here for all the holiday fun with Jacob!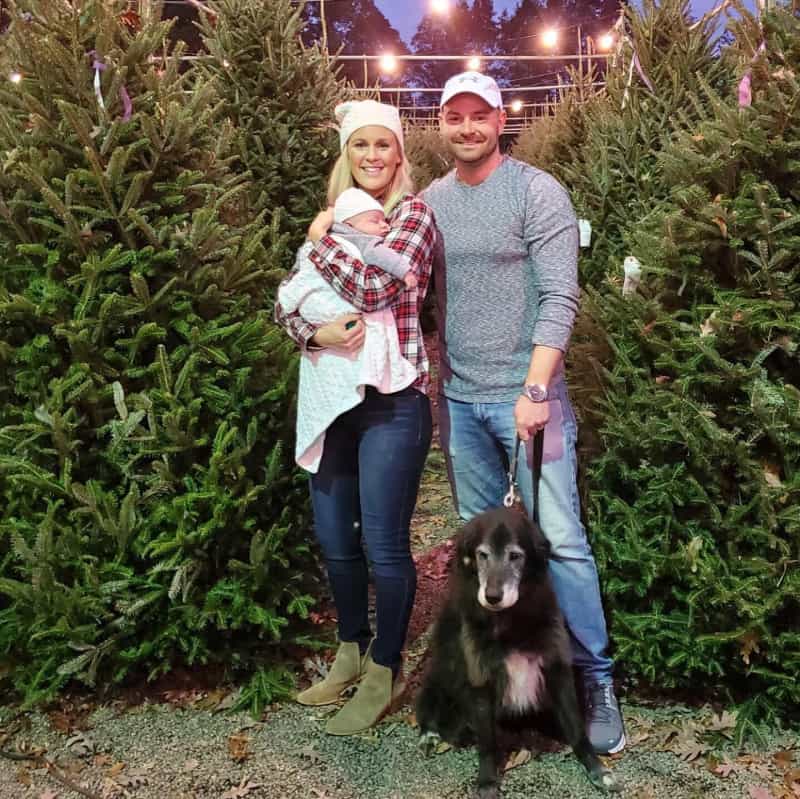 Today I'm sharing another list of random things making me smile lately…
McAlister's Brookie– A few weeks ago we ordered from McAlister's Deli for dinner. Yes, we are very big fans of the food apps that deliver straight to our door. We always love to order from here around this time of year. There's something comforting about a warm sandwich and soup (my go-to order is the chicken tortilla soup & the Memphian sandwich minus mayo & roast beef- so good). I added a brookie to our order on a whim and OH MY GOSH if it wasn't the most delicious thing ever. Why did it take me until 2020 to learn that cookies and brownies combined are the most heavenly dessert?! I'm determined to make this on my own and I think I might start with my sister's recipe.
Pumpkin Pie– Speaking of my sister, we weren't there for the amazing spread she served on Thanksgiving this year. While I obviously really missed my family, I also missed her homemade pumpkin pie. It's my absolute favorite holiday treat and Thanksgiving isn't the same without it! She sent a couple of pieces with my mom that I got to enjoy early last week and it was everything I dreamed. I think it's time for me to learn how to make a good pumpkin pie too!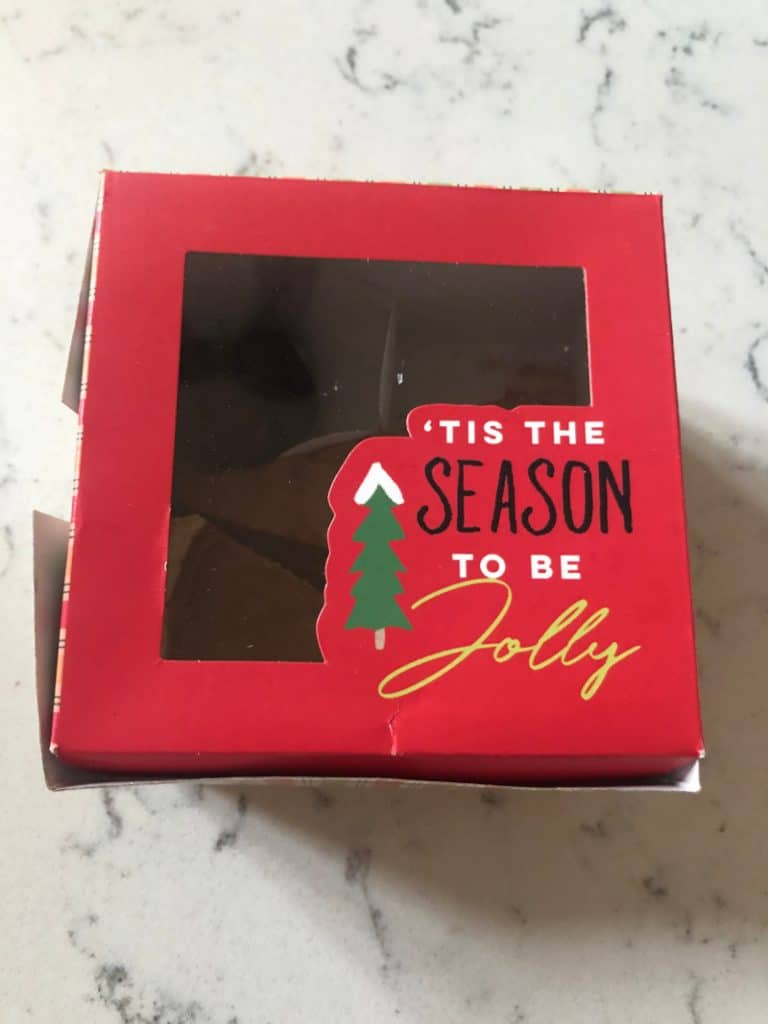 Santa- Santa Claus came to town this weekend for an early visit! Jacob didn't see Santa last year because he was only 2 months old and I was already being overprotective from flu season. Well since we are in a pandemic Santa isn't happening this year either. It just doesn't feel quite the same with plexi glass. So he came to us! We decided to coordinate it so that Megan's little ones could see Santa too and it was absolutely adorable! Santa came in jingling his bells, saying HO HO HO and even brought a sack of special presents to pass out. It was so much fun watching their reactions (no crying) and was honestly ten times better than any mall Santa experience would have been. Thanks to Grampy & Grammy for making that so very special and a memory we will treasure forever!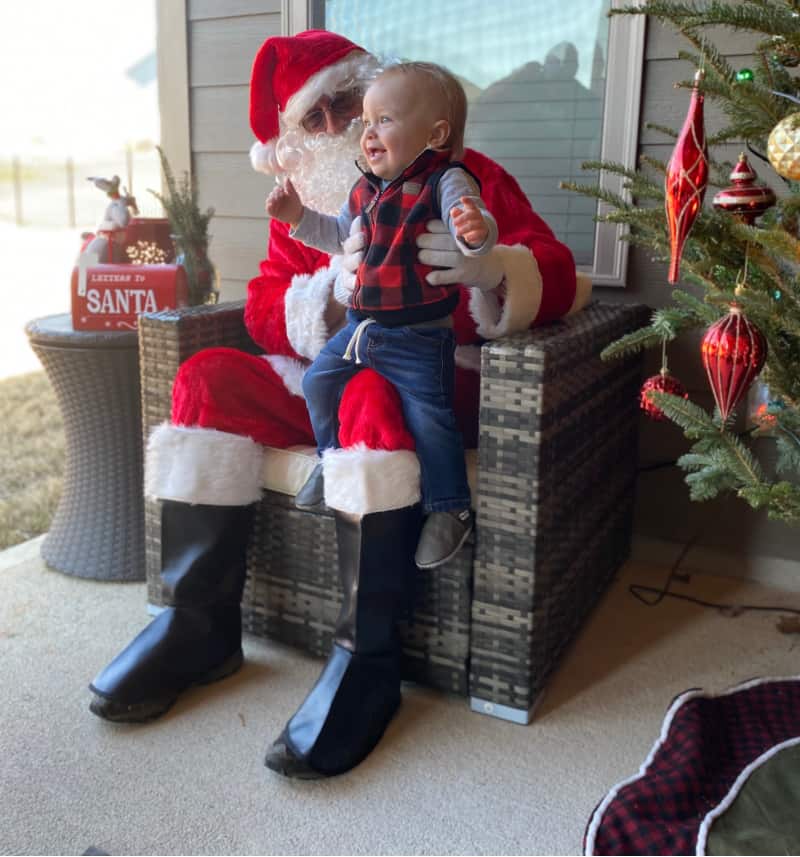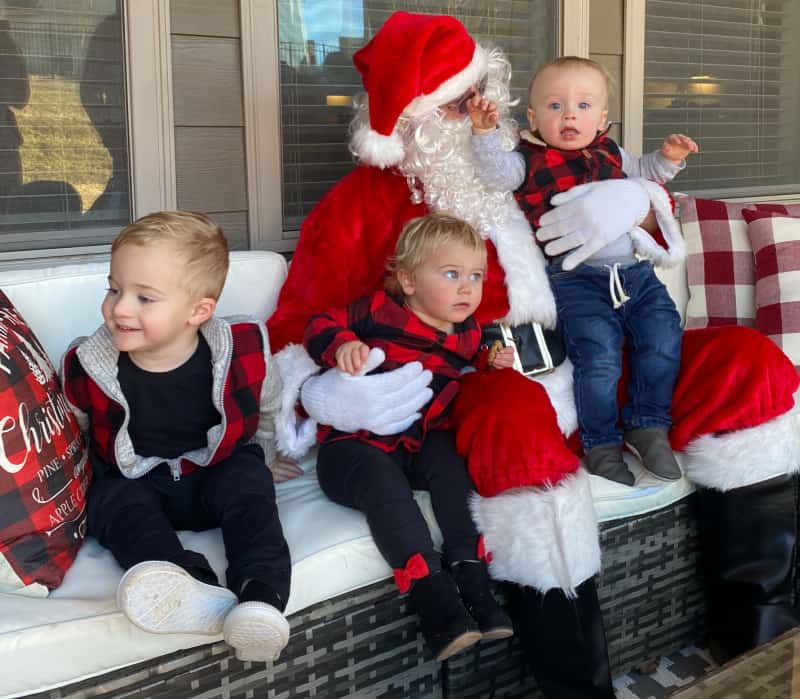 Live Peloton classes– I've talked about my love for our Peloton, but I've never taken a live class before. On Thanksgiving morning I did my first live ride with about 35,000 other people and it was so much fun! I also hit my 100th ride with another live ride last week (yes, it took me almost a year to do that). It's hard to follow any type of schedule with Jacob, but I am hoping to fit in more live rides because it really does change the experience.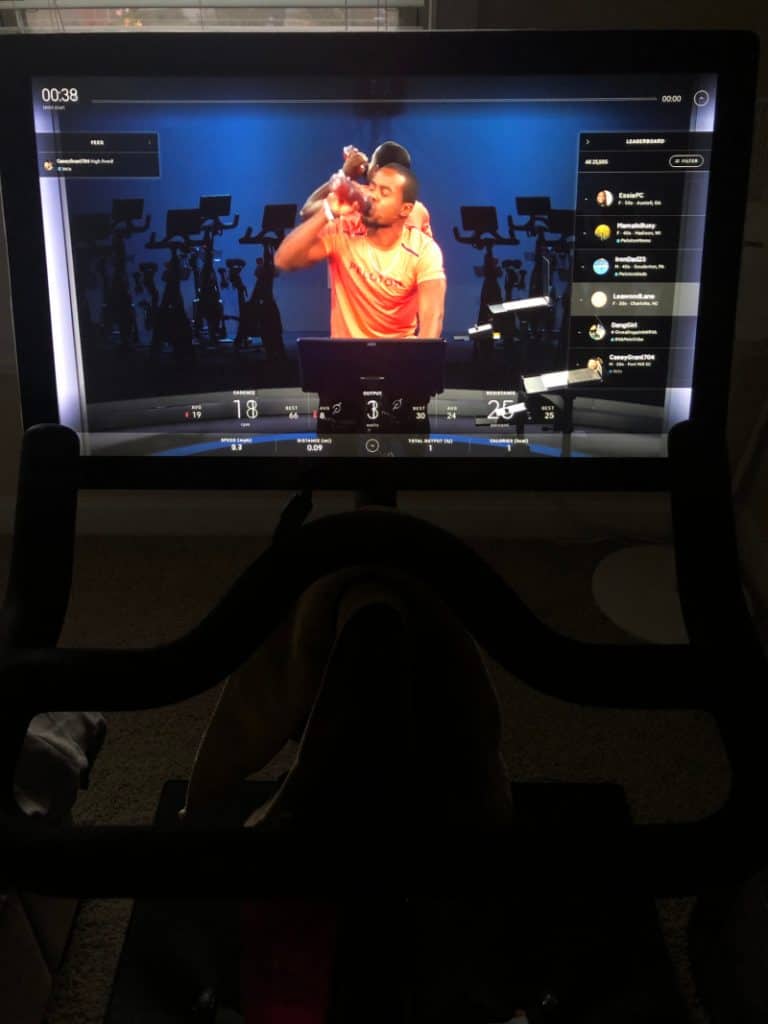 Nugget– Nugget couches are made for creative play and Jacob's has been hanging out in his nursery. I finally pulled it into the playroom a few days ago and he is loving climbing all over it. We like to change it around each day to see what new things he can do!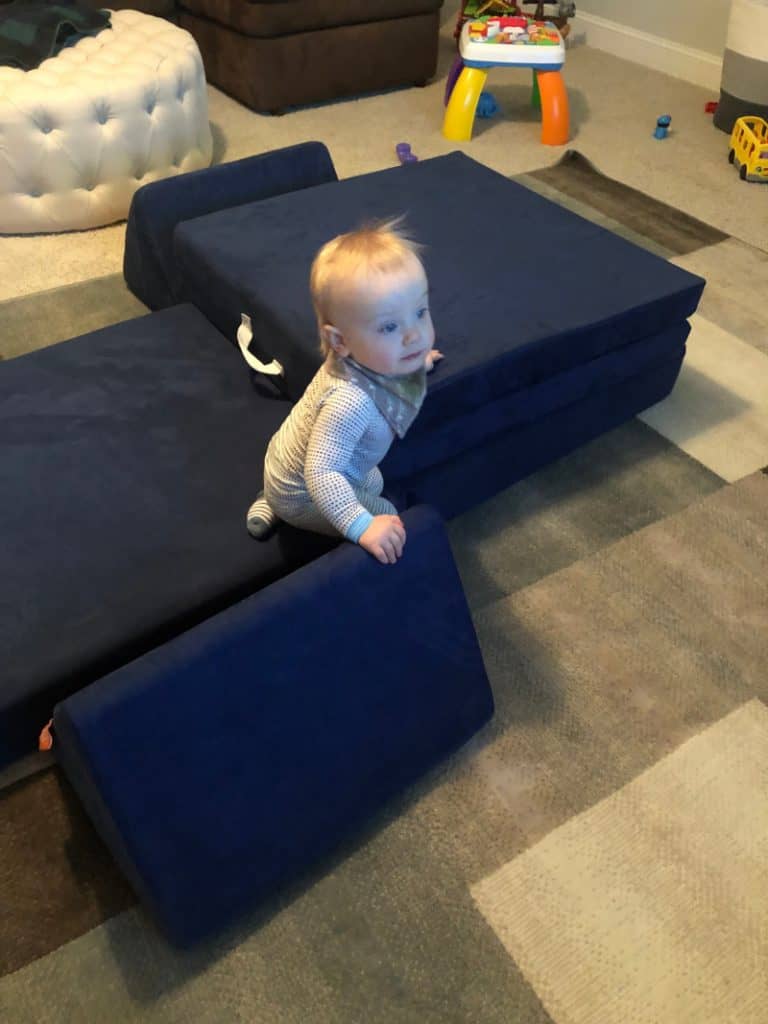 Christmas books- We have a small collection of Christmas books and Jacob loves them so much he wanted to read them at 4:15am on Saturday morning- LOL! It's just so sweet to see how he plays with books and turns the pages. The teacher in me gets so excited about this. The best part of story time are the giant kisses he gives me. I'll wake up at 4:15am forever for him.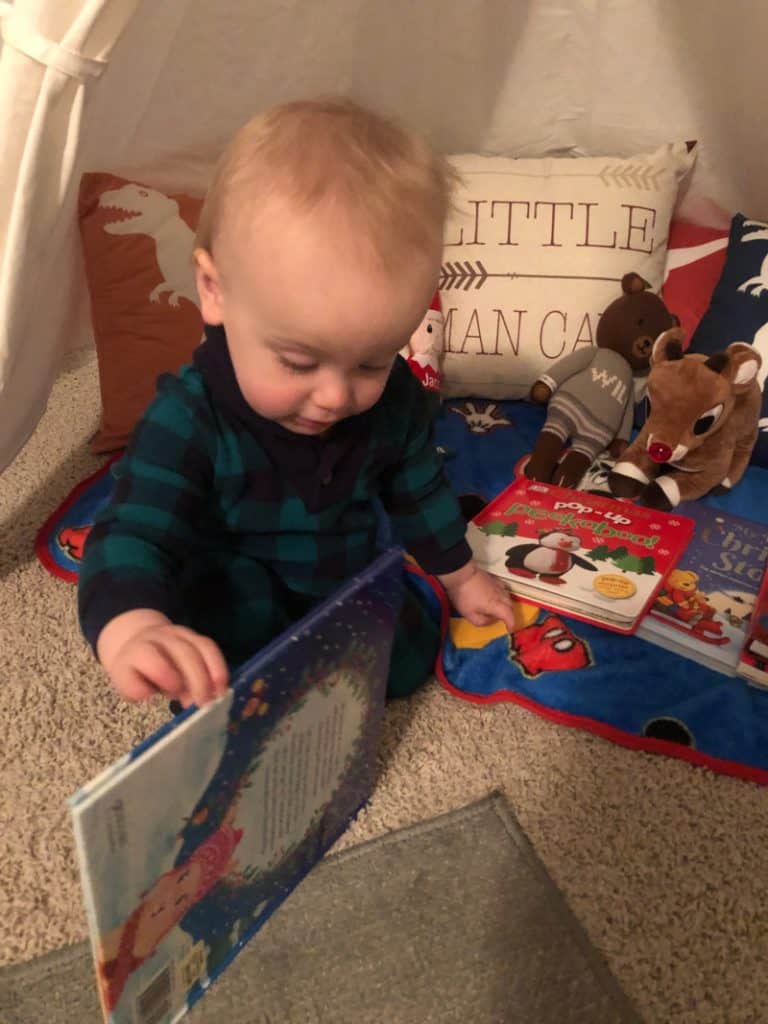 Shopping Small– I am making more of an effort to shop small this year and recently ordered from Bella & Oliver Soap. The owner, Stephanie, is a friend of my sister and is just the absolute sweetest! All of her products are handcrafted with plant-based ingredients. I ordered the Christmas Pine soap and the lavender body butter. She sent us extra lavender & oatmeal soaps for Jacob- so incredibly thoughtful! I love opening a package that was made with love. If you are looking for natural bath and beauty products, I can't recommend her business enough! As I'm wrapping up Christmas shopping, I'd love to hear about any small businesses you love.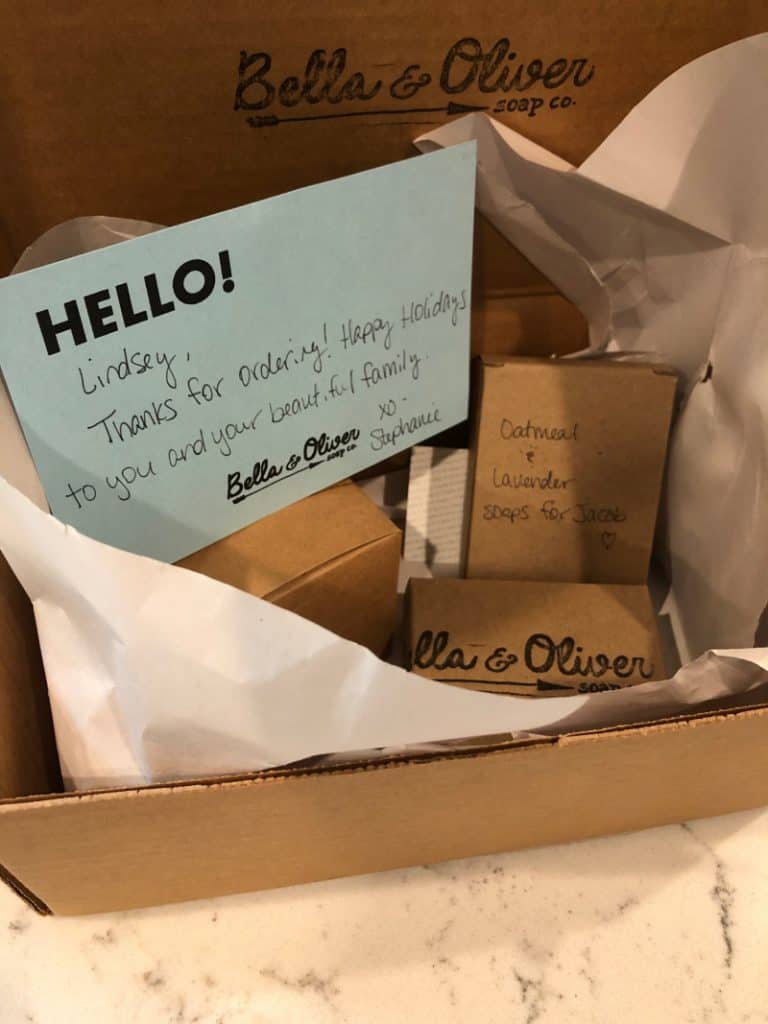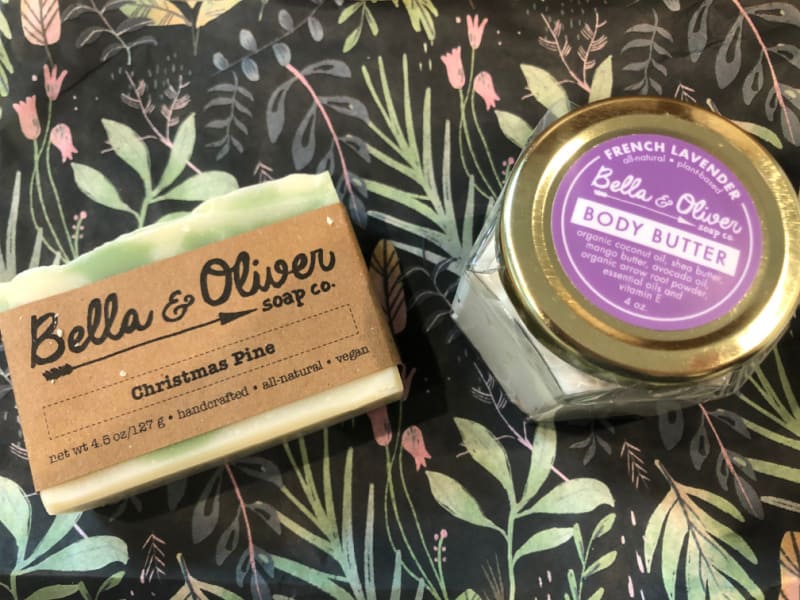 Christmas Cards– This is only our second year sending Christmas cards- it's a tradition we didn't start until we had Jacob. I have to say sending them makes me so happy. I love checking the mail this time of year and seeing everyone's adorable family pictures!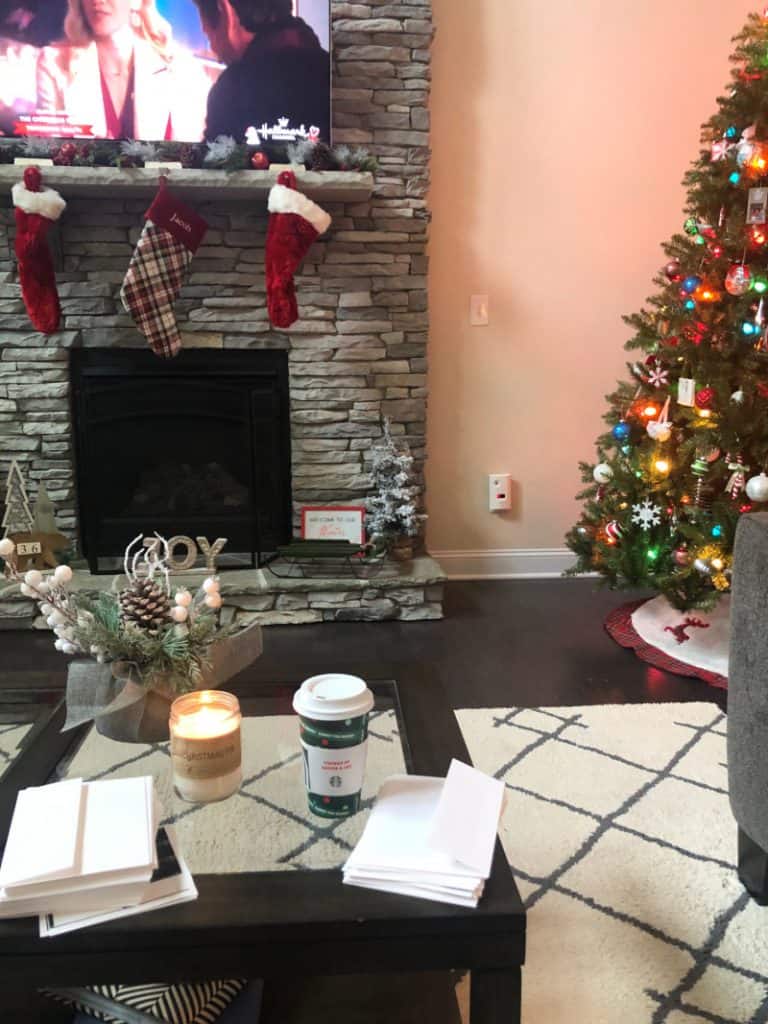 I'd love to hear from you! What's making you smile lately?!
---
---