Merry Monday
Today I'm sharing a random list of things making me smile… because we all need more of that right now.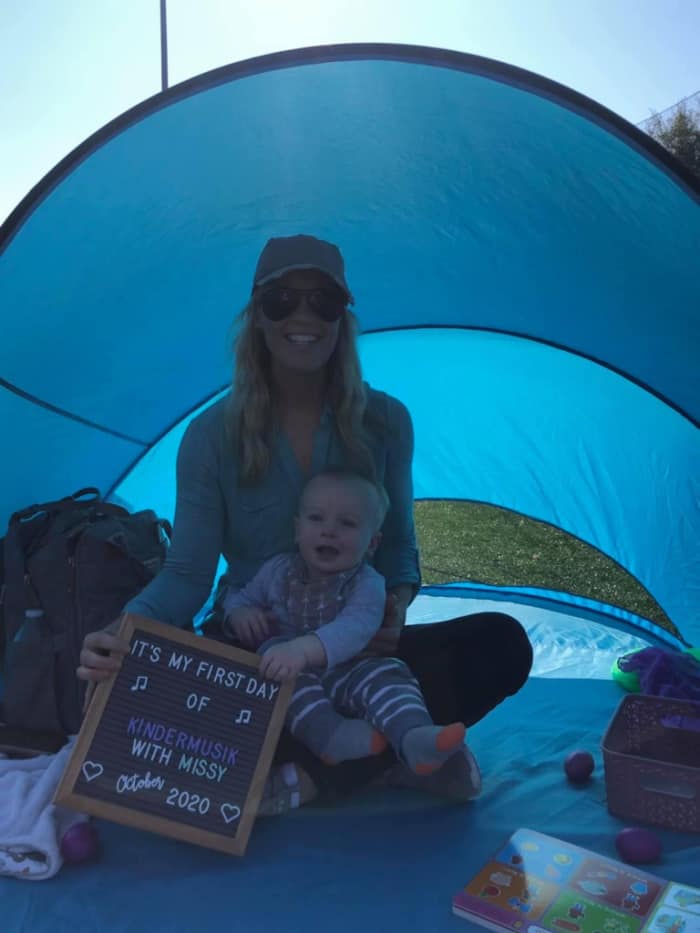 Kindermusik- I took Jacob to our first class last week and it was the best! It's a 45 minute class for babies that supports their development through music. I have really been bummed that we have missed out on so much fun in Jacob's first year of life and was thrilled when we got into this class. Jacob has always loved music and I knew he would love it. The teacher, Missy, is fantastic and has worked hard to make it COVID-friendly. I really appreciate all of her work to make it safe and so engaging… not an easy task for little ones. Jacob had a blast playing with the instruments and watching all of the other babies. I look forward to taking him every week.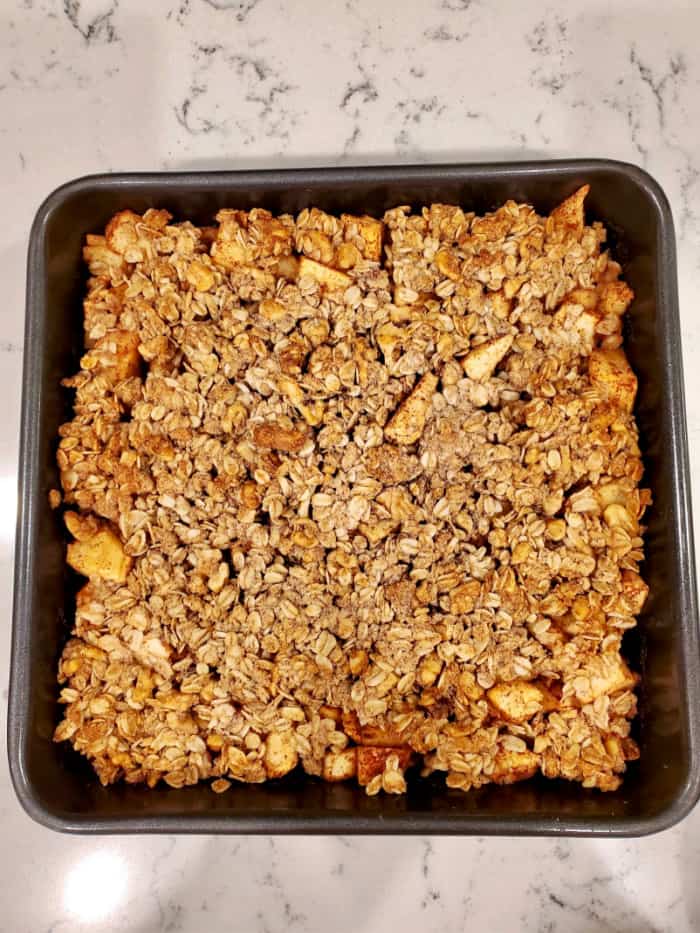 Healthy apple crisp– I know I have already raved about this on social media, but it really is bringing a lot of Fall happiness to our house. I love an apple dessert, but wanted to make something that wasn't as indulgent as apple pie. I got really motivated to slice some apples when I got Jacob to bed last week (not the norm for me at all) and I'm so glad I did! The house smelled heavenly and we tore through the whole pan within a few days. I'll be making this on repeat for months to come.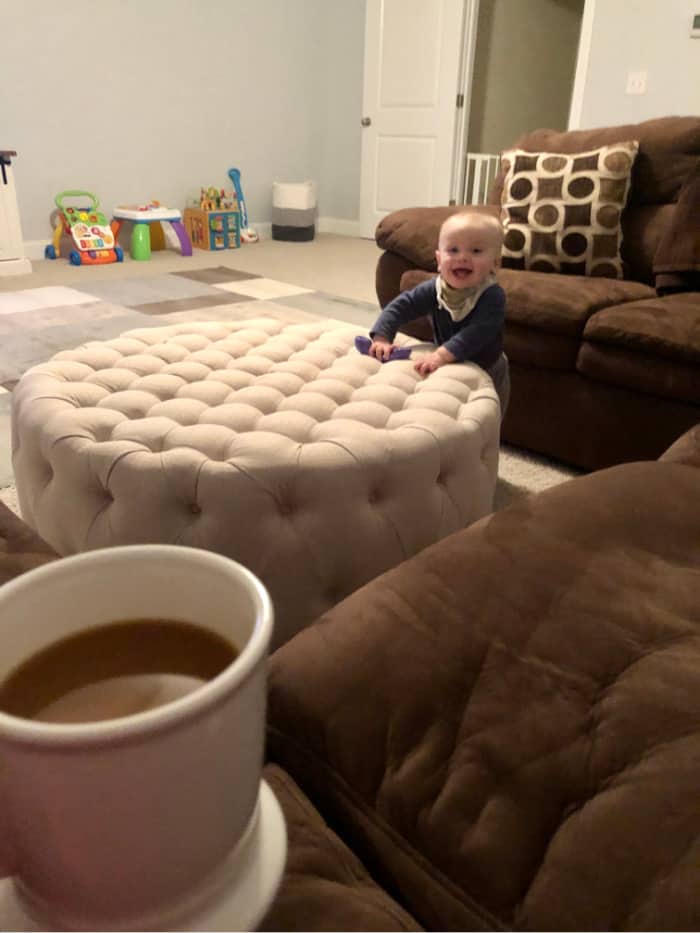 Our new playroom– OH MY GOODNESS it's life changing! A few weeks ago we decided to transform our mancave into a playroom and we are both obsessed. Jacob is everywhere all the time and only wants to do dangerous things. It is amazing to finally have a room where he can safely go wild and I can also sit down for once to drink my coffee. I'll share the before and after of this room soon!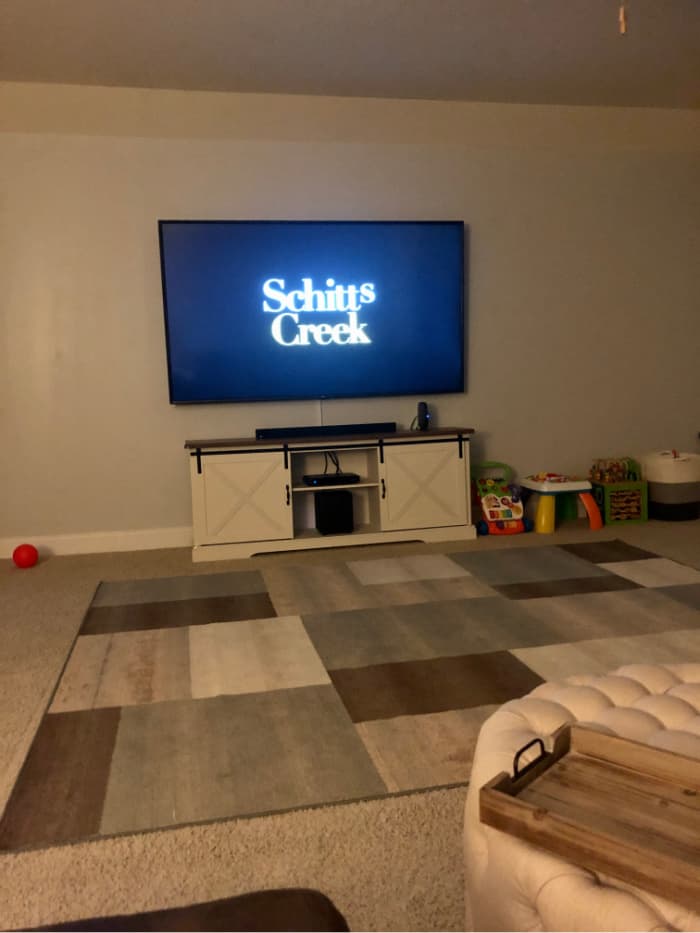 Schitt's Creek Season 6– If you haven't watched this show yet, you are totally missing out. It's so hard to find a light-hearted show we both like and this one is just perfect. We were so excited when we saw Season 6 come out last week! Every character on this show grows on you the more you watch, but David is my favorite. And yes, that's an 86 inch screen thanks to my husband… more on that later. Bless.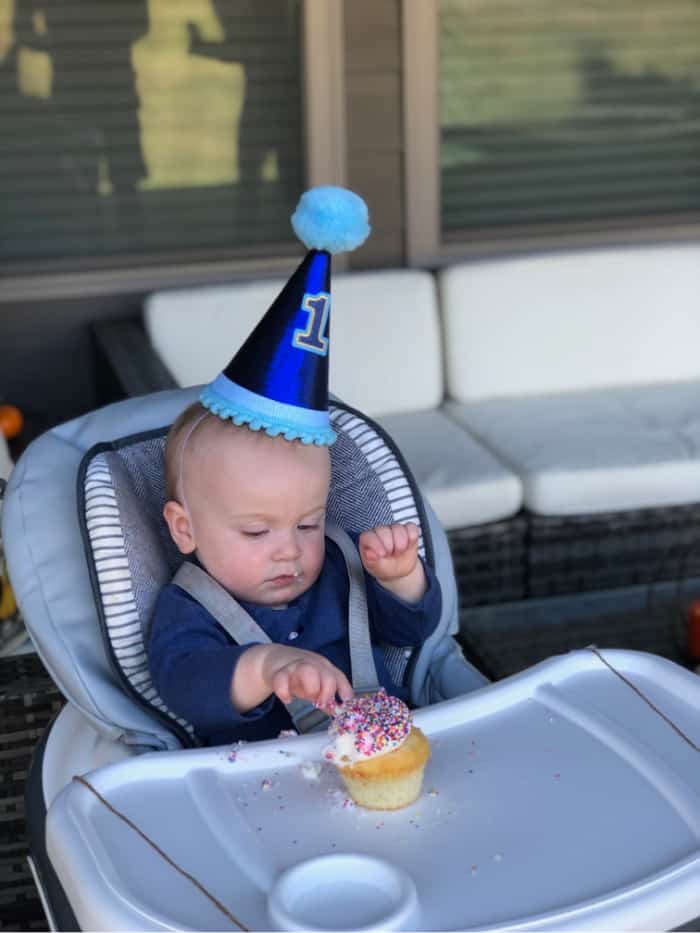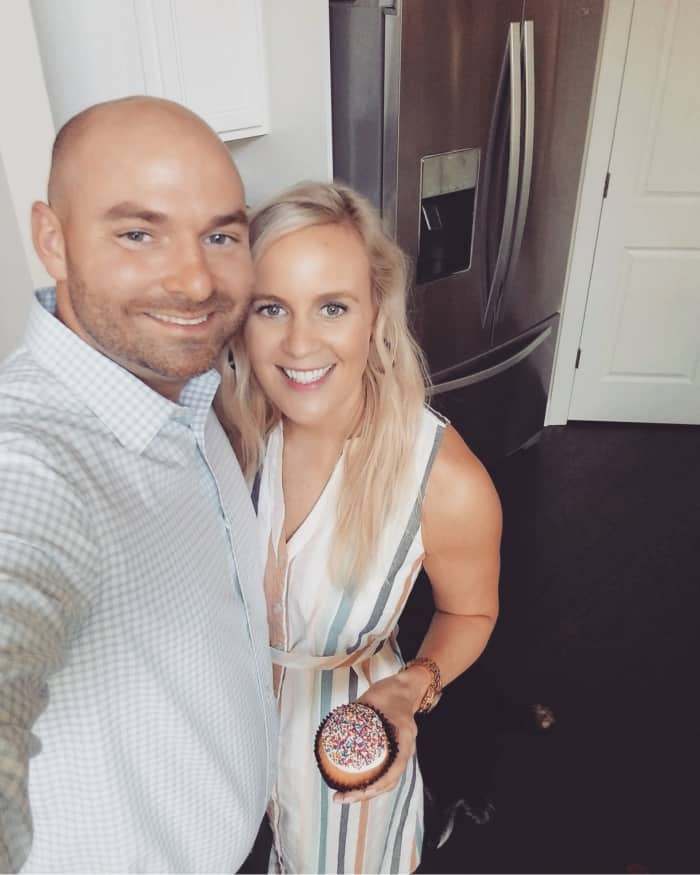 Smallcakes– This has been our favorite bakery for awhile now. I love grabbing a cupcake instead of a whole cake. We stopped by last week to treat ourselves to a few for Jacob's birthday. We got him the sprinkles cupcake for sentimental reasons. When we were finally able to find out the gender last year, we had the doctor write it down and took it to small cakes. We asked for a sprinkle cupcake if it was a boy, so sprinkles will always be special for us. Our other favorites there are the carrot cake, vanilla, and lemon. This was Jacob's first taste of sugar and he loved it… he also smelled like a delicious cupcake all day.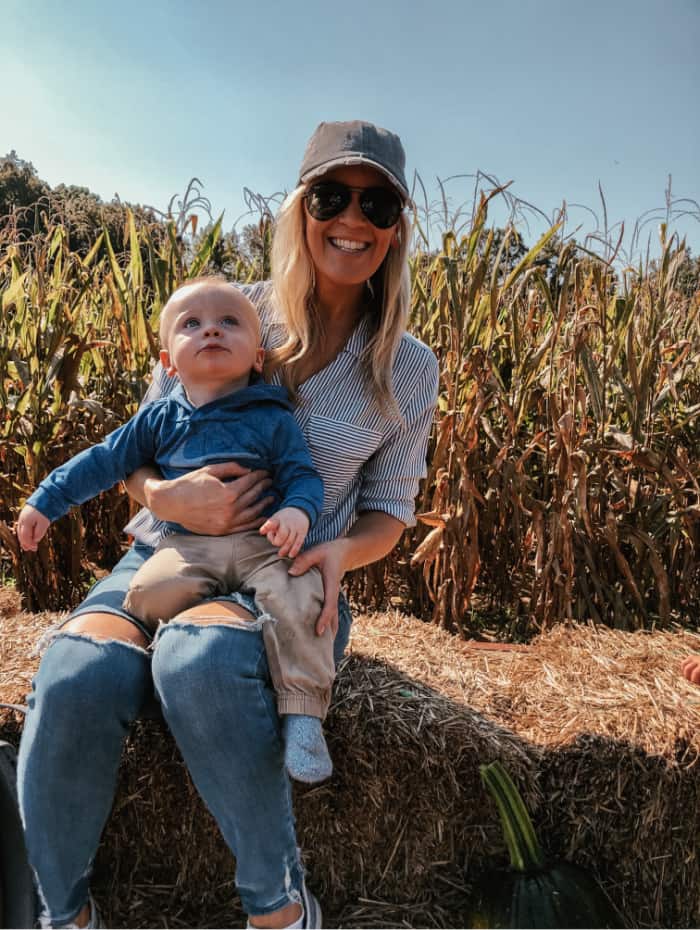 Fall– This is truly my favorite season and I feel like I am really soaking it up for the first time in my life this year. Working in education the past 12 years, this season has always been a blur. It was always so busy and I never felt like I could catch my breath until Thanksgiving. It feels like such a treat to slow down and do all of the fun activities I always dreamed of doing with my baby. Last week we went for a hayride at Carrigan Farms and getting to experience a sunflower field, apple trees, a pond, farm animals, and a pumpkin patch with Jacob by my side was so special. This will definitely be a new Fall tradition for us.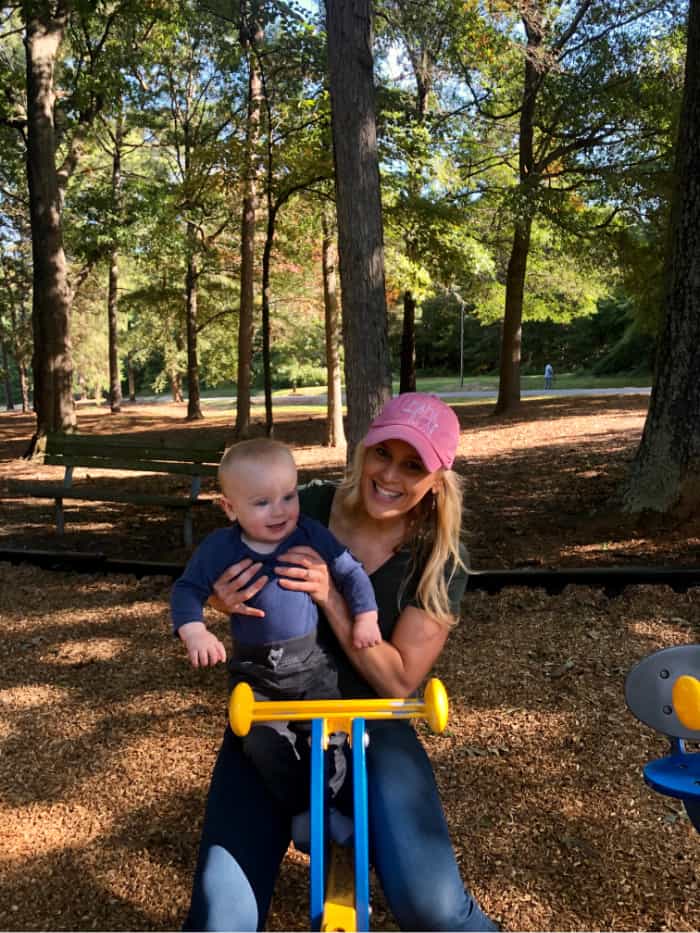 Parks– We recently started exploring parks in our area and we have some gems nearby! Jacob isn't walking yet, so the baby swings are our current favorite. He really enjoys taking in the scenery… even if it's just someone mowing the grass. It's been so nice to get outside, enjoy this beautiful weather and give him a new experience.
I'd love to hear from you- what's making you smile right now?!
---
---