Health & Fitness Coaching
Hey friends and HAPPY NEW YEAR! I know we are all excited for a fresh start and are hopeful for a brighter 2021. Joey and I celebrated really big by going to bed at 8:30-babies change things! I hope you enjoyed it however you celebrated.
With the New Year upon us, I know a lot of people are focusing on their physical and mental health. I recently shared on social media that I have just become an online fitness and health coach!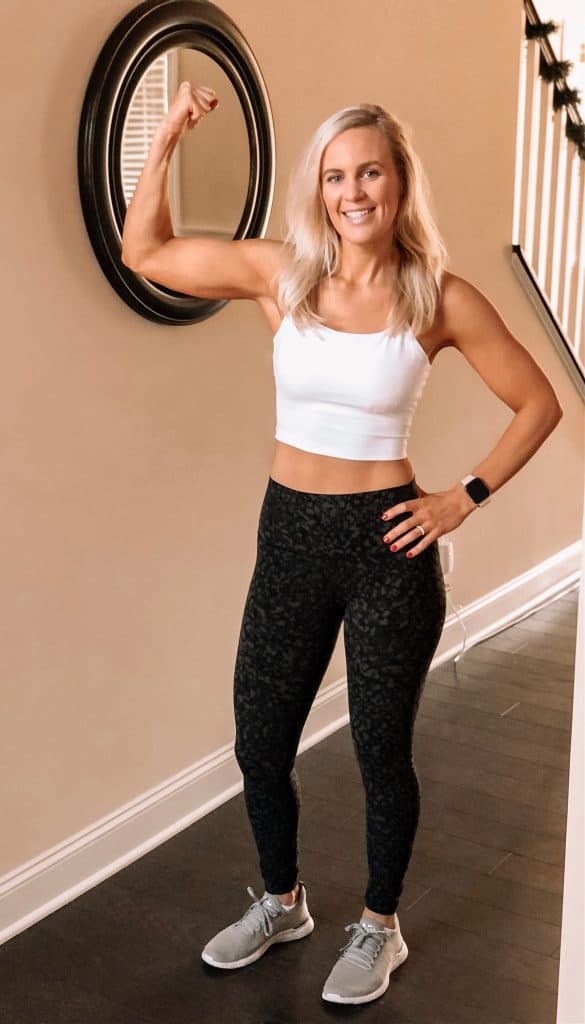 This is so exciting for me because this is truly my passion and dream job. I have always wanted to be a part of helping others in this capacity, but had counted it out as something I would do in my life. An opportunity recently fell in my lap and I decided to say yes! This is something I can do in the open pockets of my day and allows me to remain focused on my sweet baby.
Today I want to tell you all about it! I've received a lot of messages about joining (thank you for your interest!) and I am hoping that today's post can help answer some questions about it!
General Information
Equipment- To do most of these workouts, you will need some basic equipment. I recommend a few sets of dumbbells (light, medium, heavy). The only other things I have purchased to complete workouts I've done are this $18 step and some resistance band loops for $10. Any time I buy workout equipment, I know it's an investment and I'll have it forever!
Workout Options– There are so many programs available! Ultimately you decide which one you want to do, but I can help guide you to choose the ones that will align with your goals. There are low impact programs, as well as high intensity. Modifications are available… I've been doing a lot of modifying with my workouts this past year. I love the variety- there's something for everyone no matter your fitness level and it helps to challenge your body in new ways!
Time Commitment- Time is precious no matter what you've got going on. Even with being a stay at home mom right now, I need my workouts to be in and out. Being able to walk right in my garage and get it done in 30 minutes is everything. You do these workouts whenever it fits your schedule!
Cost– Joining is so affordable- I honestly didn't believe it when I signed up. We were paying an embarrassing amount in monthly gym fees for way too long and decided to let get of all that in 2020. There are many options for signing up and whenever you're ready, I will walk you through the most cost effective way to do it!
What's Included
Community– For me, this is the piece I love the most. We are still very much in the thick of a pandemic. I don't know about you, but I miss people. You will be set up in my online group where we log our workouts and encourage each other. You can be as plugged into this as you want… but you have the option to make new friends with others that are also working towards a healthier lifestyle.
Nutrition Guidance– We all know nutrition is truly the hardest part! You will receive sample meal plans, grocery lists, and the option to follow outlined nutrition programs. I have a private group where we share recipes, easy snack ideas, successes & struggles. There is so much flexibility with this! You can go all in or start with small changes.
Supplements– Depending on how you sign up, there are options to include products along with your package. I have been using several of these and absolutely love them! They help to fuel my body with energy, superfoods, and adequate protein. I can talk you through the benefits of each and how to get them at the best price.
1:1 Coaching- As your coach, I will be doing weekly check-ins with my clients! It's easy to set goals and then totally forget about them as life happens. With consistent check ins, we will talk through any challenges you may be having and tweak goals as needed. Everyone likes to be encouraged in different ways, so we will determine together what works best for you. I'm here to help keep you accountable and provide support throughout your journey! Working out and making good nutrition choices is hard work- you deserve to be cheered on and celebrated every single day that you show up!
This is your life and about what you need! I would never want anyone to feel obligated to join and stay with me forever. Obviously, I'd love to have you stick around, but I completely understand that there are seasons in life where different things work. I have been a member of many gyms and boutique fitness studios over the years… and I have loved every single one of them! At the point of life I was in, they were exactly what I needed. I'd be honored to be a part of your journey- for however long feels right for you.
There is no deadline to join me, but I do have a lot of excitement with my first group starting this week. Don't wait until you "feel ready" or "life calms down." Neither one of those things will ever happen so you might as well dive in and prioritize your health now!
If you want to ask me more questions or are interested in joining, please reach out!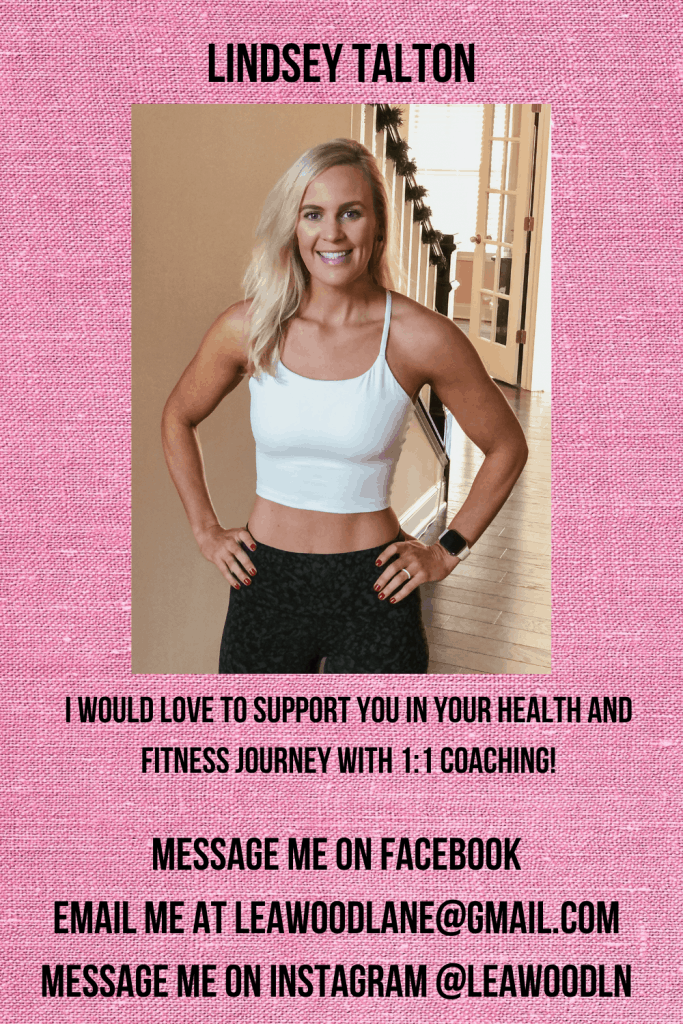 I'd love to be a part of your 2021!
---
---