Mancave Makeover
Hey there! If you clicked on this post today, thanks! You are probably looking for a distraction from election anxiety. I've been trying my best to stay focused on happy things this week. But to be honest, my heart is heavy. No matter who "wins" this election, this divided country has a lot of work to do. Let's all spread some kindness. I am looking to do more random acts of kindness myself and this site has some cute ideas.
…Onto the mancave.
Back in September, we decided to transition our upstairs mancave into a playroom. We got inspired after a play date visit to Jamey & Megan's house- their playroom is set up perfectly for their 1 and 2 year old. Jacob had so much fun playing over there and we knew it was time to do something similar at our house.
A playroom can't go on a baby registry, but I would argue it's the number one baby item you will need in your life. As long as Jacob has been mobile, it has been difficult trying to keep him safe. His favorite things to do when he is downstairs are crawl to the stairs, go straight to the fireplace, and bang on the glass coffee table (note to my younger self- do not buy furniture with glass). He crawls at lightning speed and just took his first steps this week… so keeping him safe will only become more challenging. We needed a space that we could close off with a baby gate and just let him go! It has been LIFE CHANGING.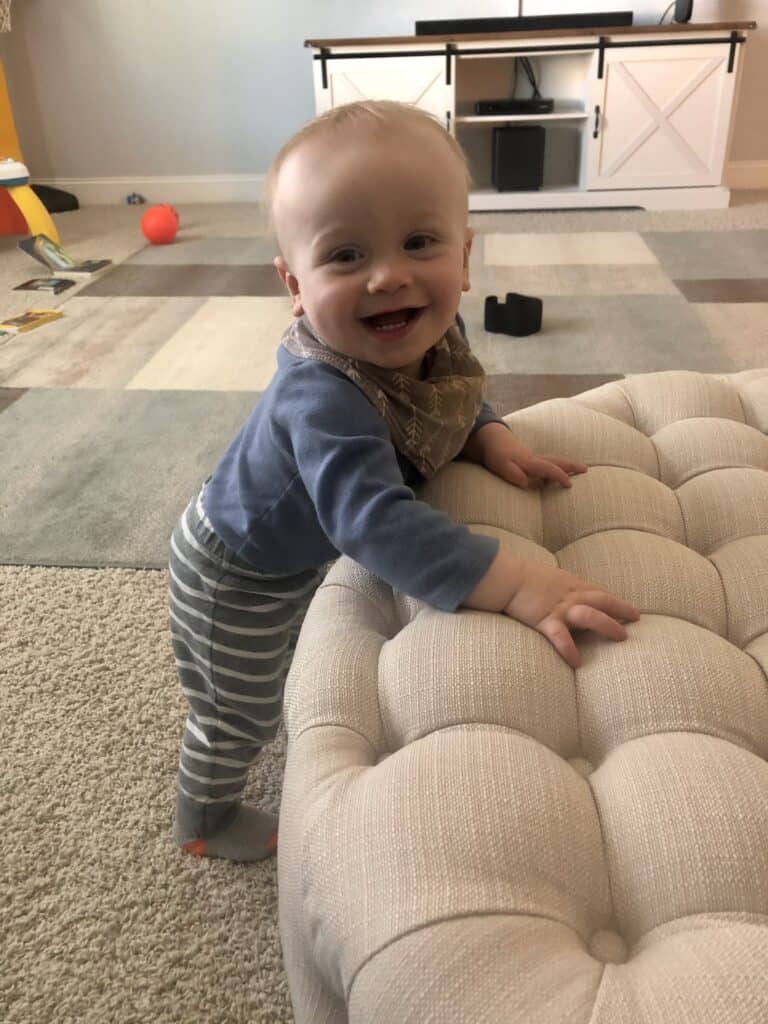 We have had a mancave room for years, but Joey was on board for this overhaul. When you have kids, you pretty much do every thing to your house you said you'd never do. He has been talking about getting a new TV for awhile (always a dumb purchase to me), so I told him get whatever TV he wants if we work on changing this room. So now we have an 86 inch TV mounted on the wall… it's so big I actually laughed the first time I saw it. I guess I have gotten used to it now, but it's so extra. Any time the credits come on, I laugh so hard because the print is giant.
Luckily, Jacob does not care about TV at all. The only show that can even capture his attention is Little Baby Bum. He loves this room and it's so much fun to watch him play. It has also been a great space for him to practice walking. It's no HGTV makeover and we are still working on a few things (hanging curtains and getting a shelf for toys/books), but this room is perfect for what we need.
Here are some before and after pictures of this space!
Before…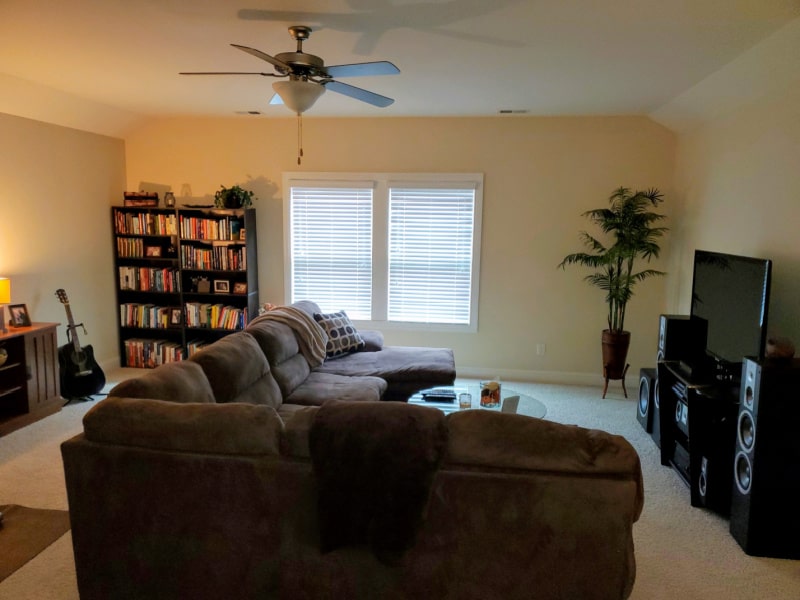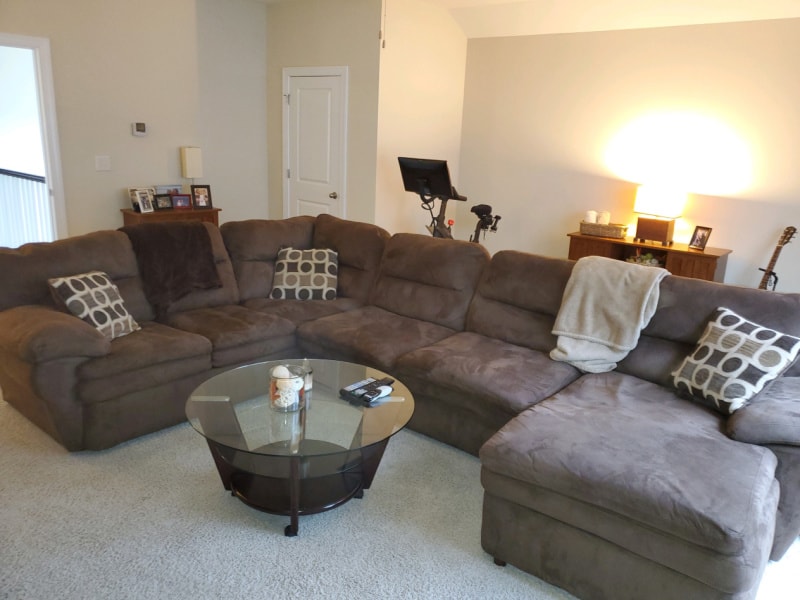 After…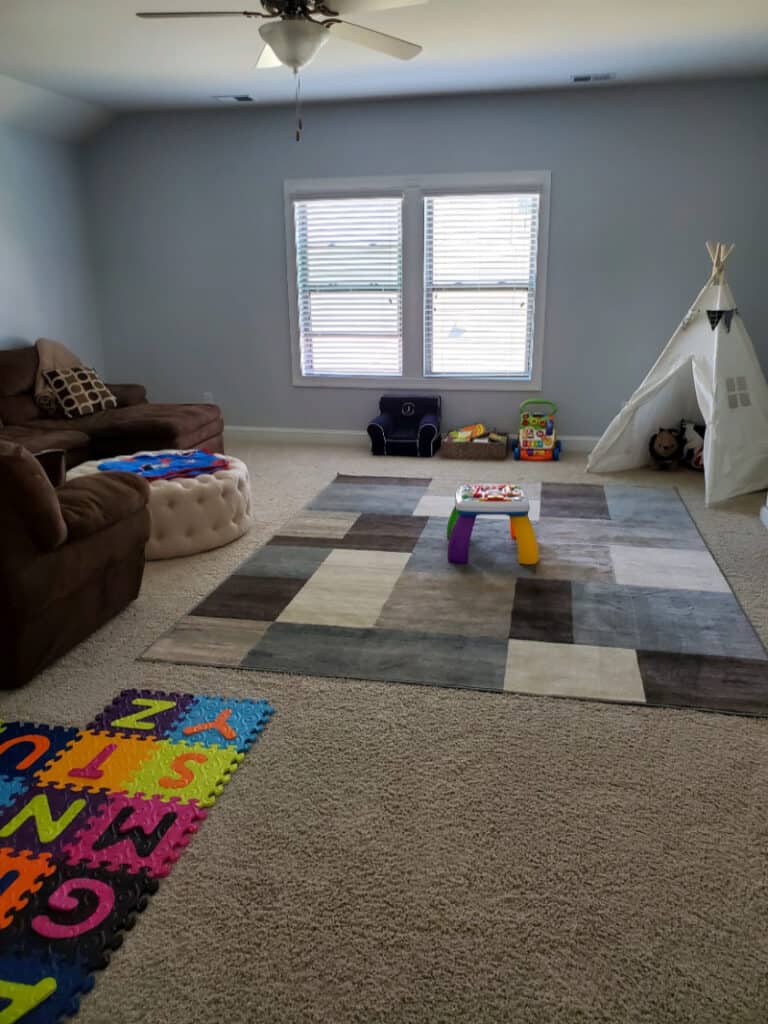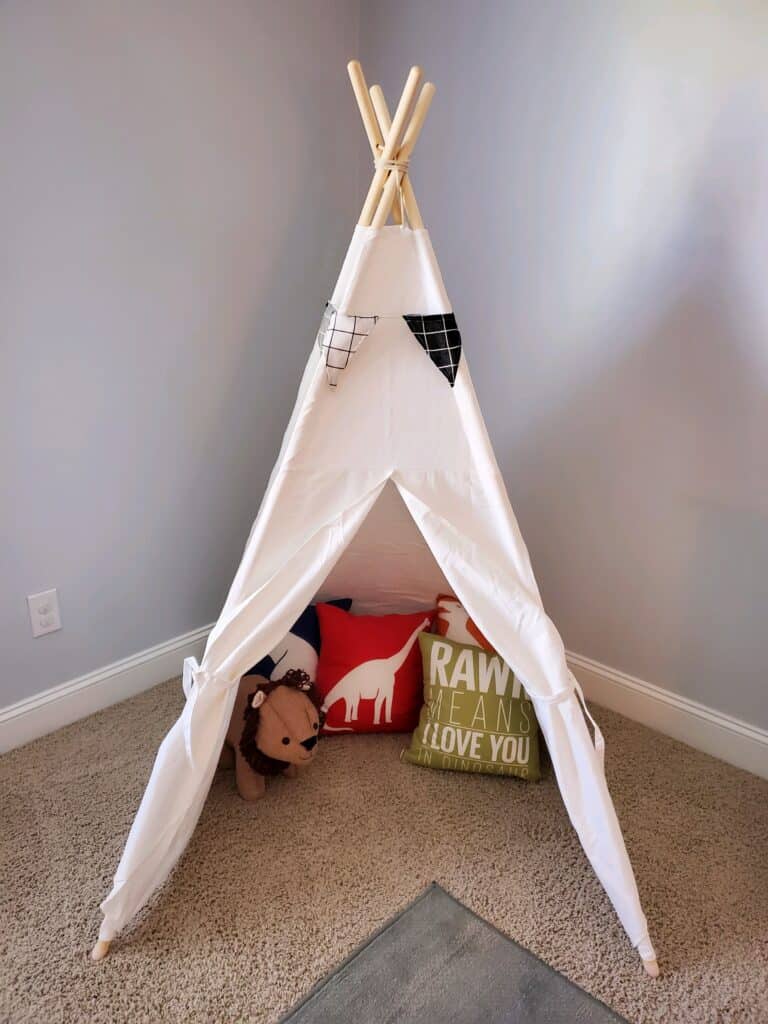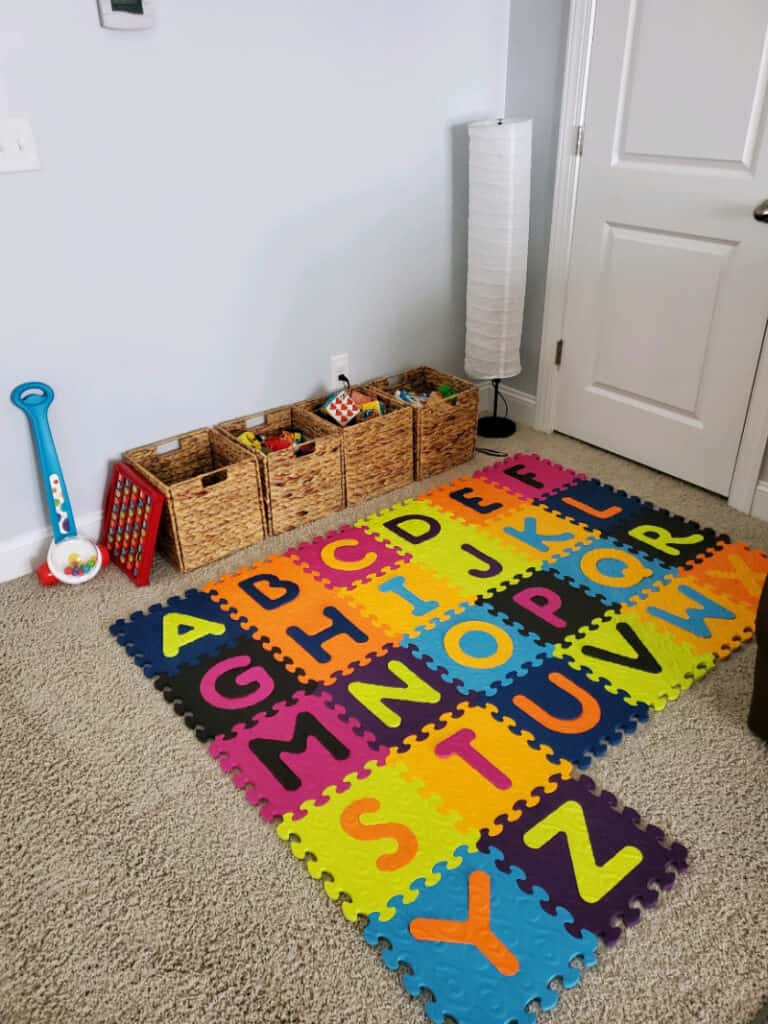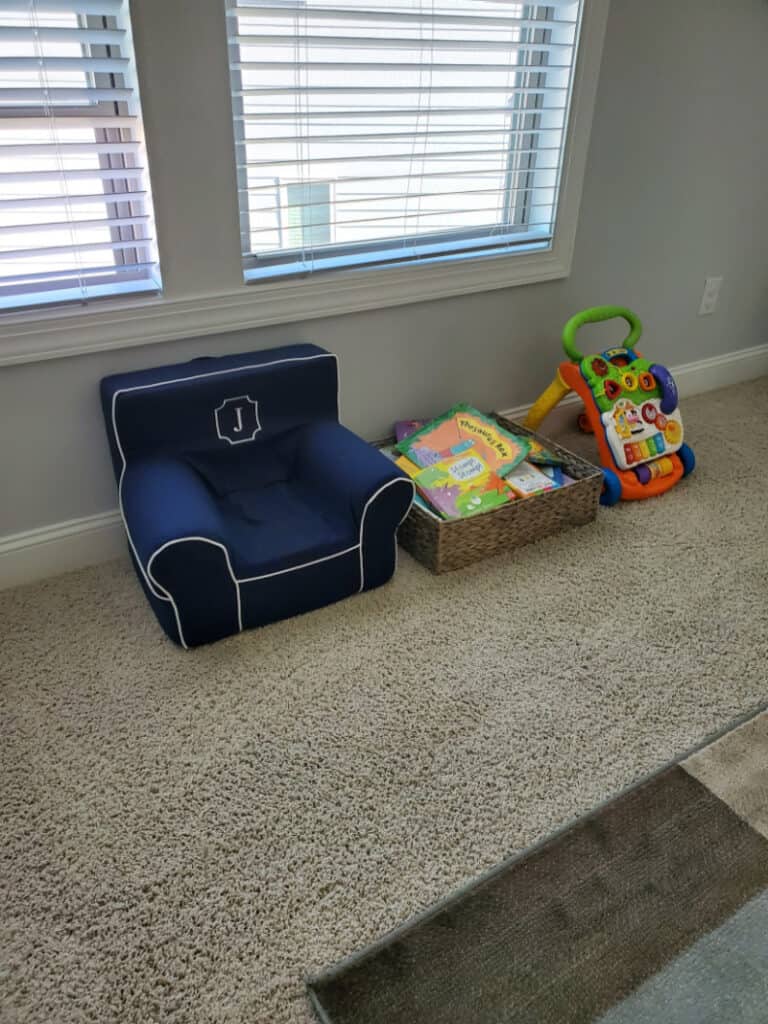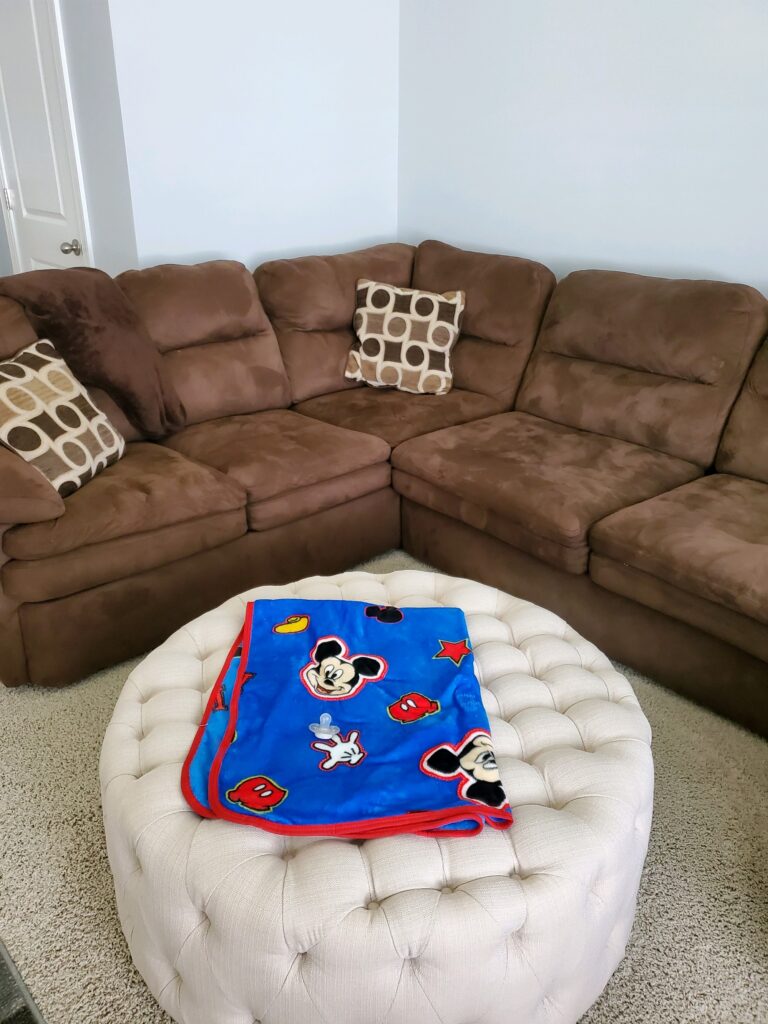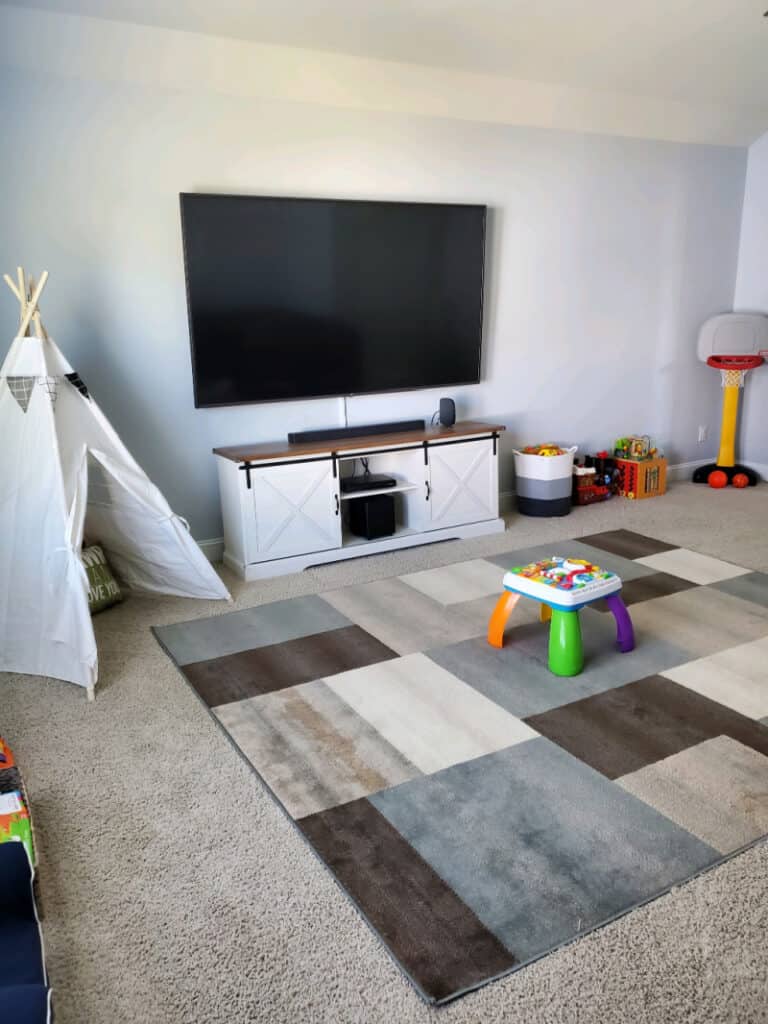 Our weekend plans include a lot of time in the playroom, at least one cheesy holiday Hallmark movie on this giant screen and early Christmas decorating. I hope you find something to distract you from the crazy! And don't forget to spread some love & kindness.
---
---