Workouts Lately
Workouts have gone through many phases since welcoming Jacob… the phase of not caring about it & just focusing on new motherhood, the phase of getting back to the gym & slowly figuring out what felt right, the phase of 4:30am workouts when I went back to work and the stay at home phase in a pandemic- which we can all agree is lasting way too long. I'm still in this phase.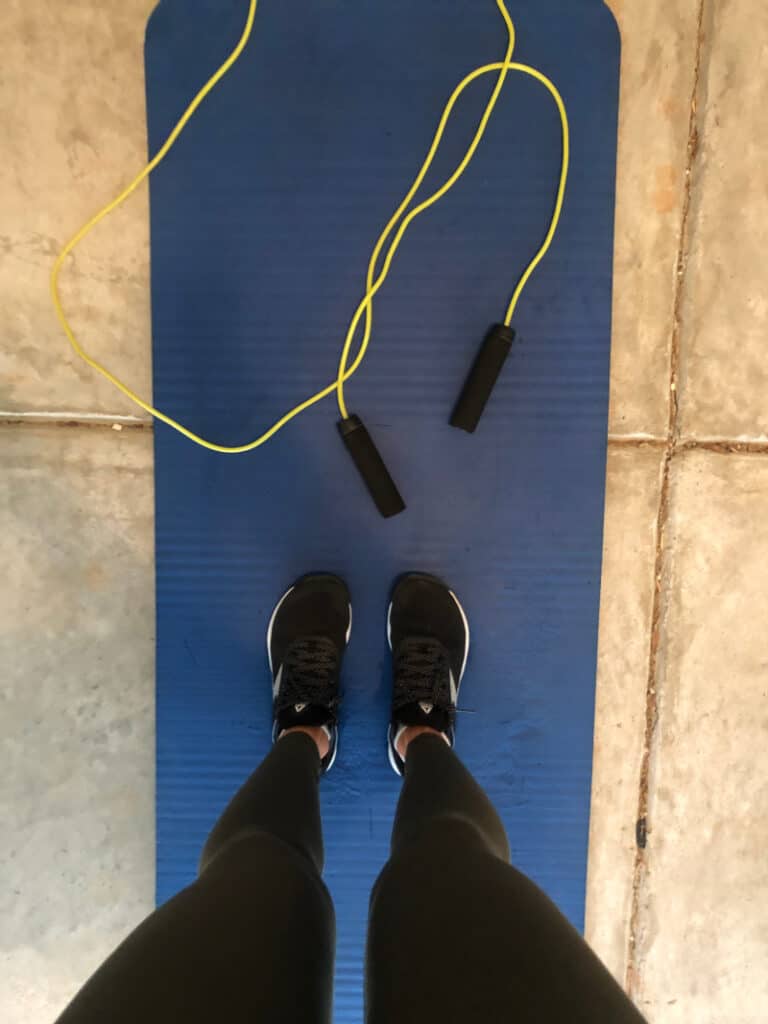 It has been a struggle to form any kind of routine over here. I am normally a Type A routine queen, but you just kind of have to let that go once you have kids. A bad night of sleep, a sick baby, early wake-ups, terrible naps… every day is an adventure and throws something new your way. Honestly I needed a baby to teach me how to just roll with the punches.
I have been into early morning workouts for years, but Jacob likes to party with me first thing in the morning. Seriously, I could wake up at 3am to workout and he would still make an appearance. Usually we start our days together by 5:30am. I thought that fitting in workouts would get easier as Jacob got older, but that is not the case. He is officially no longer entertained by watching me do burpees. So really every day I just try to figure out when I can fit it in.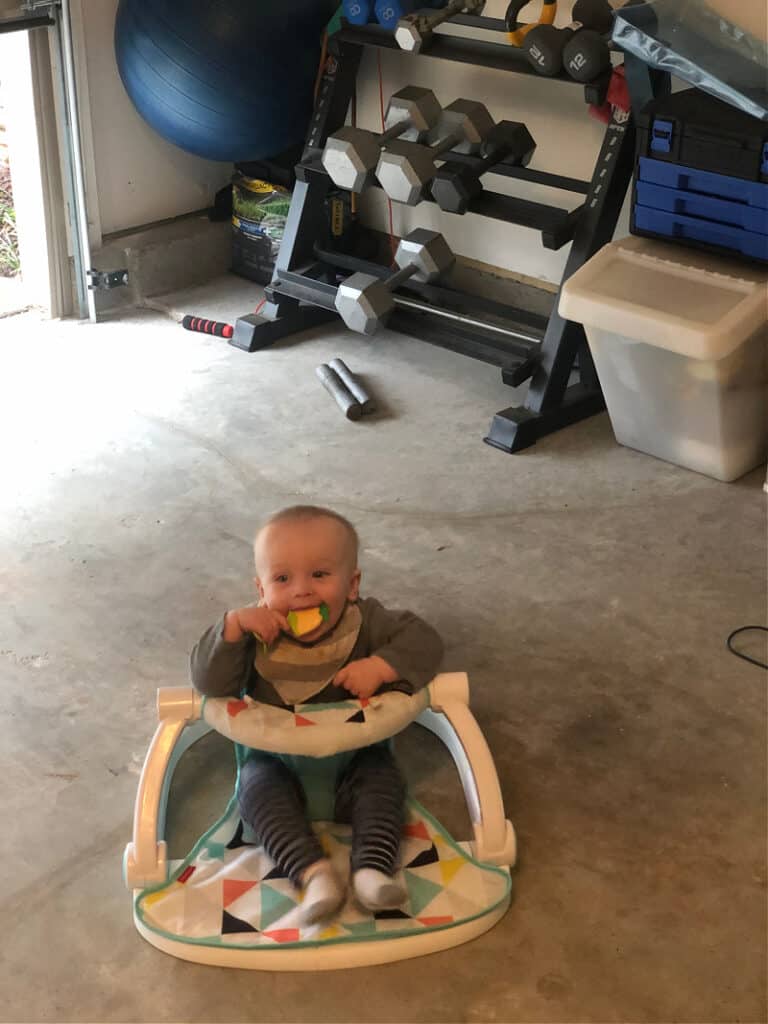 This 30-45 minutes of me time is absolutely necessary, so I take it whenever I can get it! I truly believe that taking a little time for myself makes me a better mom.
In a normal world, I would love to carry on with my gym routine and utilize childcare. Personally, I am not comfortable with returning to a gym environment yet. Jacob puts literally everything in his mouth and I'm just really not into the idea of people breathing heavily near me. Seriously, I will take any measure to dodge people with my stroller like they are a zombies. I try not to consume myself with this virus, but we are trying to make the safest choices we can for our family. With a one year old and grandparents we'd like to see regularly, it just doesn't feel right. Our gym reopened a few months ago and we decided to cancel our membership. I hate it, but there are much worse things happening in this pandemic than having to change your fitness routine.
So that means at-home workouts are going to be a thing for a hot minute. After a year of following no plan, I have been wanting something different. I am tired of searching you tube for workouts when I finally get time alone. The Peloton is still amazing for indoor cardio, but I like to mix in strength workouts too. Their app is great, but you also have to create some kind of plan of what you are going to do when you use it.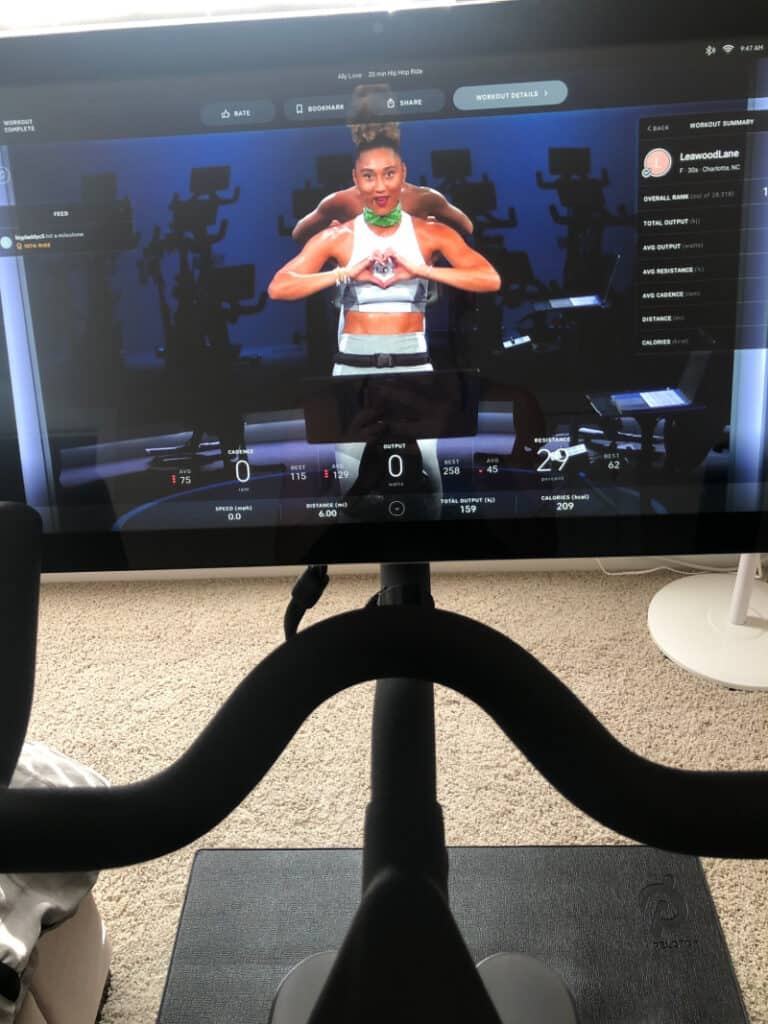 I spent some time searching online subscriptions and decided on Beachbody after comparing what's out there. It's the most affordable at $99 for an entire year (an insane deal) and provides access to more workouts than some of the newer apps. I did the P90X and Insanity programs years ago, so I knew I could find something challenging on this platform. There are so many more types of workouts available now!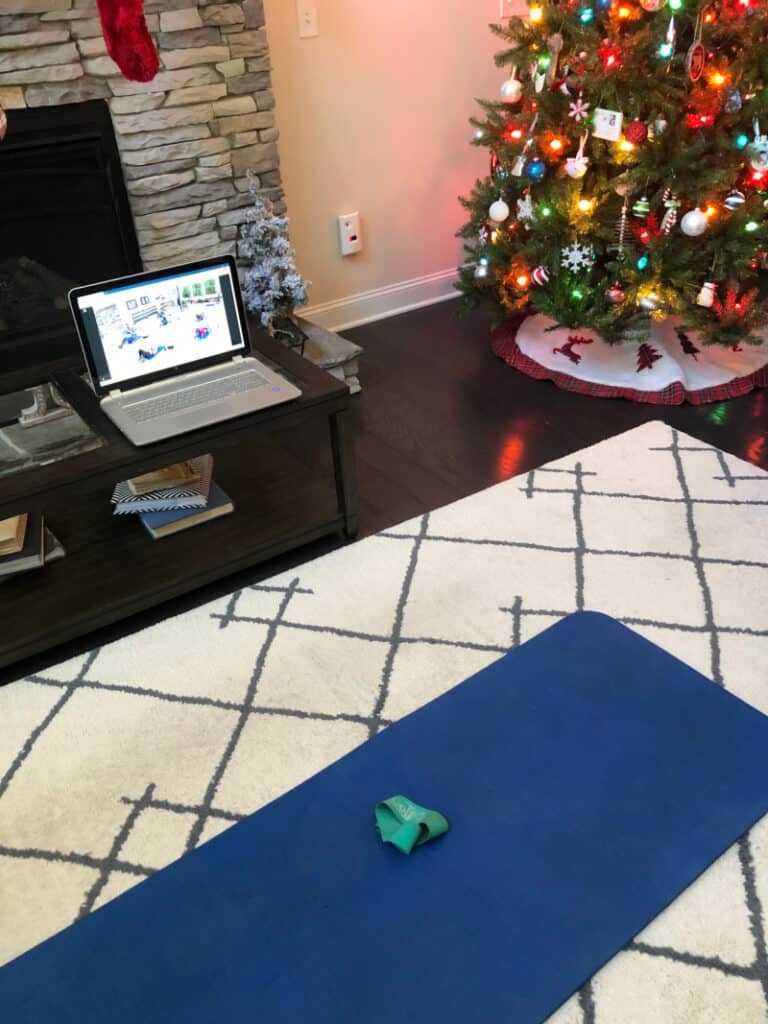 I am already loving it! The workouts are challenging me in a new way and many of them are only 30 minutes. I love that the calendar is set for me and all I have to do is press play when I'm ready. Even though I still have to fit it in at random times, it feels good to have a plan again.
How has 2020 changed your workout routine?!
---
---